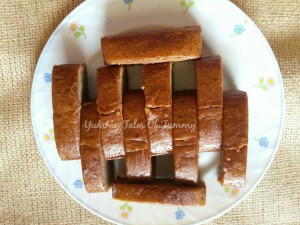 Golden Apple Cinnamon cake
Apples are high in fibre, they contain both soluble and insoluble fibre which is great for your digestive system.  The soluble fibre is known as pectin and the beauty of this fibre is that it  has the power to help lower cholesterol and stabilise blood sugar. What I love about this cake is that it's packed with apples, allowing the natural sweetness to shine through.  This apple cake is delicious just simply served with a cup of  tea or served warm out of the oven.
The beautiful golden colour on the  cake is because of sugar caramel. It adds great texture to the cake with amazing taste. It looks so beautiful and i am so in love with the pictures of Apple cake.
Preparation time : 20 minutes               Baking time : 50 minutes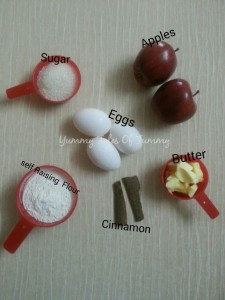 INGREDIENTS
2 Red apples
250 gms Self raising flour/Maids/All purpose flour
150 gms white sugar (3/4 cup)
150 gms Butter
3 Eggs
Lemon juice 1 tsp
1/2tsp Cinnamon Powder
1tsp Baking Powder1 tsp baking soda
For the Caramelisation
3 tbsp Sugar
2 tbsp water
STEPS
Preheat oven to 180 deg C, and line the cake tin with butter and all purpose flour/maida.
Peel and grate the apples. Sprinkle some lemon juice over it.
Sift the flour, baking powder, baking soda and cinnamom powder in a mixing bowl. Keep it aside.
In a separate bowl, mix in the sugar with melted butter to it, followed by eggs one by one and mix well until combined with whisker.
Add the grated apples and mix together.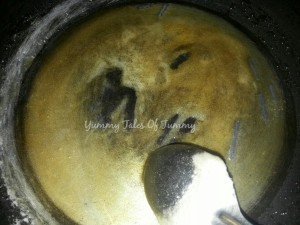 For Caramelisation:
Heat water and sugar for caramel till sugar turns golden brown. The consistency of the caramel should be syrupy not very thick.
Mix it in quickly with the sugar+grated apples mixture.
Now add sifted flour little by little and fold it gently.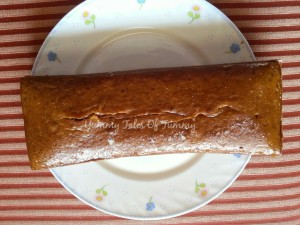 Tip the batter in to the greased cake tin and tap it on the floor.
Now bake in the preheated oven at 180 degree for 40 – 45 minutes until it is golden brown on top or aa toothpick inserted in the middle comes out clean.
Take out from the oven and keep it on wire rack to cool. After it cools down cut into slices. Enjoy with hot cup of coffee or tea.