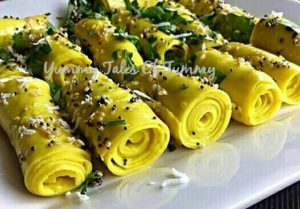 Khandvi is a very popular delicacy from Gujarat. It's made with gram flour/ Besan and buttermilk. Sometimes it's tricky to get the right consistency by cooking it in traditional style. Here the full proof method to cook it in microwave(normal mode) in just 7 minutes.
I am so happy with the results and it doesn't compromise on taste too. Soft and melt in the mouth…. i bet you won't stop eating it.
My word of caution make it fresh and in small batches, as this has a short shelf life. Don't use it after 5 to 6 hours of making. Make it and consume it.
Khandvi in microwave in 7 minutes
Ingredients
1cup besan/chickpea flour
1cup curd
2 cups water
3/4 tsp haldi/turmeric 1 tsp hing/asafoetida
Salt to taste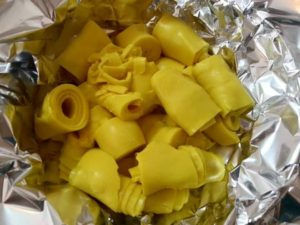 Method of preparation
Put all these ingredients in mixer jar and grind it to proper paste without any lumps then take a microwave safe glass bowl and pour the mixer in that bowl and put it in the microwave for 2 min…..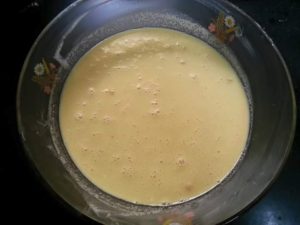 Take it out stir it for 30 sec with whisk or spoon….. Put again in the microwave for 1.5 min and stir again…..
Again put for 1.5 min and then stir…. Again for 1 min and stir and then finally for one more min and then give a final stir…… Batter is ready. Microwave at max temp and the total time taken is almost 7 min however if u feel ur batter is little thin you can microwave it for 1 more minute.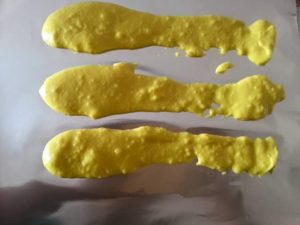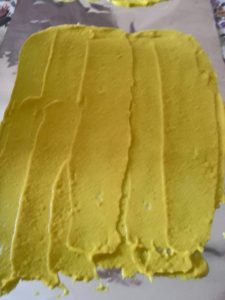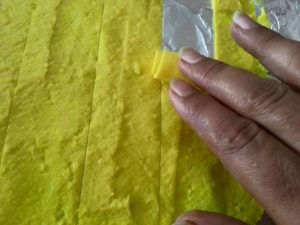 Now spread the batter on aluminum foil with spatula or broad knife,  as thin as you can. fold it in khandvi style … Pour tadka and fresh coriander & grated coconut and khandvi ready 😊
For tadka:
2tsp Rai
2tsp white til
8-10 curry leaves
1-2 green chillies
2-3 tbs oil
Handful of fresh coriander leaves.                   Grated coconut
Take oil in a pan add oil and once hot add rai, til then switch off the gas then add curry leaves and green chillies.
Garnish with grated coconut and fresh coriander leaves.