Green tea why only in form of tea?
Green tea lovers please raise your hands. Here comes an interesting recipe of Green tea Chocolatey candies. Doesn't that  sounds awesome?
I was gifted  big pack of Chocolate falvoured Green tea by my Bestie who is an ardent fan of Green Tea. Though I am not, I had it quite a few times and then completely forgot about it.
Green tea Chocolatey candies, good use of Green Tea
A big pack of unused Green Tea leaves was lying unused in my pantry, & I so wanted to use it some or the other way.
For an online contest, which I intended to participate, the theme announced, was to make some different & innovative receipes, using Green tea.
Green tea Chocolatey candies, my winning Recipe :
So an idea struck my mind to make Green tea Chocolatey candies out of it. I am glad to share good news with you all that,  i become the winner of that contest.
Prepare these Chocolicious candies from green tea and see your folks grabbing it with both hands.
Lastly you can try my these recipes for candies and popsicles.
Imli patta kulfi/ Tamarind leaves candies
I am so pleased to share my winning receipe of Green tea Chocolatey Candies with you all. Here we go……
Ingredients:
Chocolate flavoured  Green Tea leaves 1 tsp
1& 1/2 to 2 cups milk
Cashews, Almonds & walnuts  1/2 cup
Salt a pinch
Sugar 2 – 3 tbsp or according to your taste
Few drops of vanilla Essence
8-10 choclate biscuits with cream ( I have used Bourbon. You can use oreo or some other cream biscuits)
Chocolate chips for garnishing
Candy sticks few
Candy moulds ( I have used small glasses)
Method :
1) Soak dry fruits in water for atleast 4-5 hours.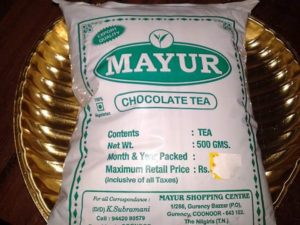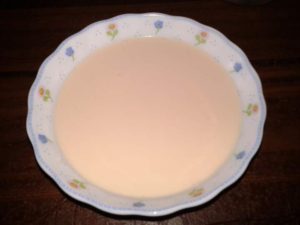 2) Boil the milk to brew the tea leaves. Reduce the flame and mix 1 tsp of chocolate flavoured tea leaves into it.
Switch off the flame. Let it rest for few minutes. Once it's cooled drain the milk.
3) When milk is at room temperature add pre soaked dryfruits by removing water. Now add salt, sugar & vanilla essence. Blend it in mixer for a while.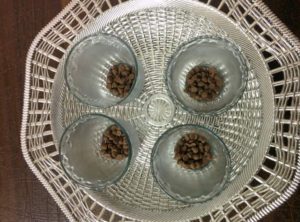 4) Now add Bourbon biscuits into it. Blend it again enough to crush cookies.
5)Now add chocolate chips at the bottom of mould. Pour milk dryfruits & biscuits mixture over it (here I have used small glasses).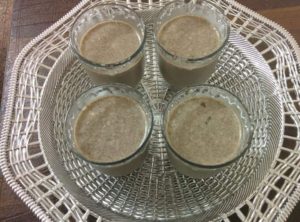 6) freeze candy mix for about 1 hour. Remove and put Candy sticks in the centre. Keep it in Freezer again for atlest 4-5 hrs to set.
Remove from freezer. You can garnish it with chocolate sauce. Enjoy chilled Green tea Chocolatey Candies.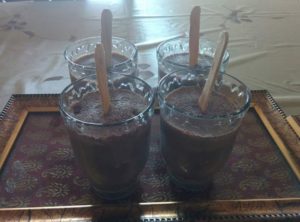 Handy Tip to unmould candies:
Fill big bowl with water. Hold your candy moulds in water for few seconds.Gently keep rotating candy stick. Unmould & consume immediately.
Or just hold your candy moulds under the tap water for few seconds and unmould easily.
Happy cooking
Regards ❤️
Lata