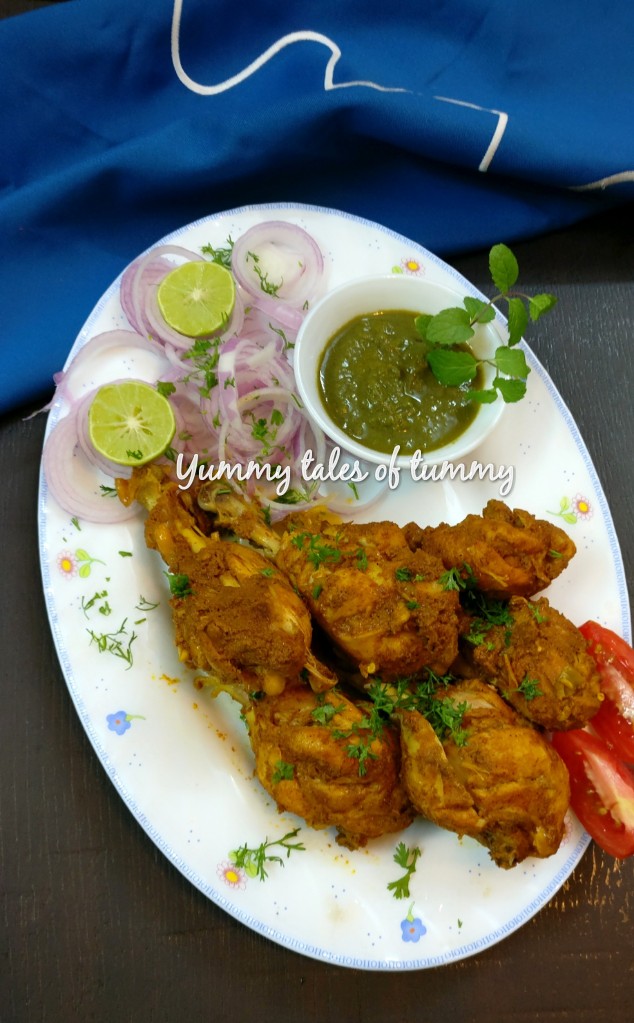 Tangdi Kebab is a very popular North Indian starter recipe, where only the drumstick chicken or chicken leg pieces are marinated in a yoghurt-spice marinade and grilled to juicy, flavor infused chicken kebabs.
"Tangdi" simply means chicken legs without thighs. It tastes absolutely irresistable with soft, moist & aromatic spicy flavor. These famous grilled drumsticks can be cooked easily at home using an OTG or without it in pressure cooker.
This is Chicken lover's delight. A quickie recipe that can be made in minutes. Absolutely lip-smacking and can be served as snack as well as main course. Next time when you have surprise guests at home try this amazing recipe, which is very easy & quick to make, turns out super delicious without a drop of oil and in a pressure cooker. Definitely a crowd pleaser.
Marination time : 2 hours
Cooking time : 10 minutes
Serves : 6
Ingredients :
Chicken leg 6 pieces
curds – 1 cup
tandoori chicken masala 1 tsp
Salt as per taste
Garam masala powder 1 tsp
Ginger garlic paste 2 tsp
Maggi masala cubes 2
Tomato chilli sauce 3 to 4 tsp
Haldi/ Turmeric 1 tsp
Red chili powder 1 tsp
Dhania powder 2 tsp
Onion rings for garnishing
Fresh chopped coriander leaves and some lemon wedges for garnishing
How to make Chicken Tangdi in pressure cooker :
Clean & wash chicken.
Marinate for 2 hours with all the ingredients listed above.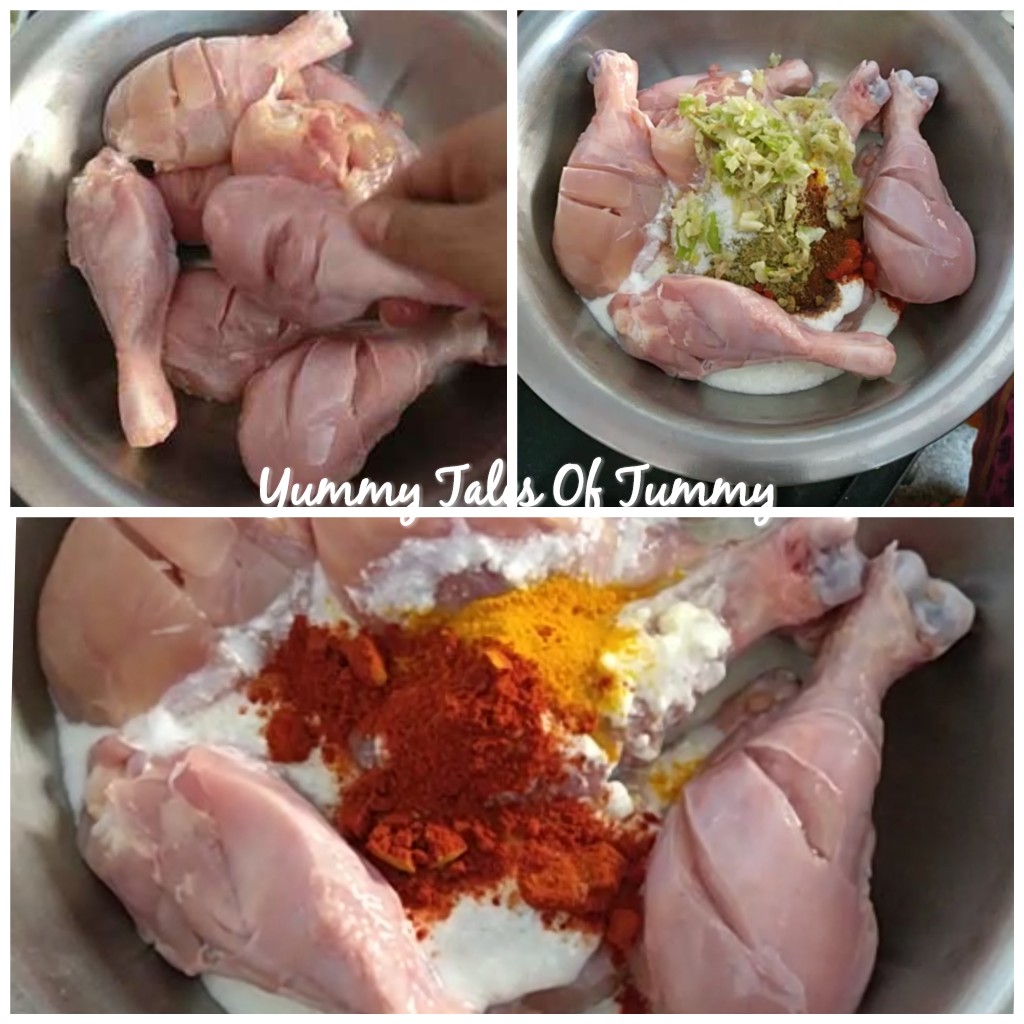 Take non stick pressure cooker. Transfer marinated chicken into cooker.
Cook on a medium flame for about 2 whistles. Turn the flame on low and cook for few more minutes.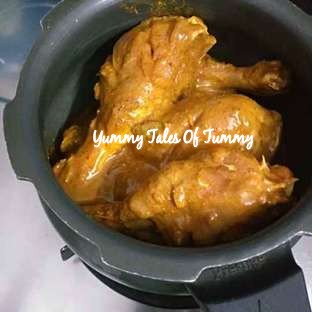 After cooling check if water is remaining there then,  cook uncovered till gravy thickens.
Serve hot with remaining gravy poured on to chicken. Garnish with onion rings and chopped coriander leaves and wedges of lemon.
Video recipe here 👇
If you loved the recipes, do share it with your friends and family. Also, like us on facebook and Instagram. We would love to hear from you do leave your comments below.
Happy cooking!