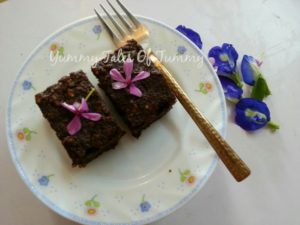 Sweet Potato Brownies




(Grain free

)

These sweet potato brownies are soft, gooey, and oh-so-chocolatey. They taste like pure bliss and are pretty much impossible to stop eating…

The sweet potato adds depth of flavor and moisture, keeping the brownies soft and fudgy without needing any oil in the recipe.
You get extra protein (5.6 grams per brownie!), iron from the cocoa, and a vegetable serving all at the same time.

Just few nutritious ingredients are needed to whip up these rich, fudgy and extremely moist chocolate brownies!

Using sweet potatoes as a base, these flourless chocolate brownies are naturally paleo, vegan, gluten-free and completely refined sugar-free! A quick and easy snack recipe to satisfy the sweet tooth instantly.
About taste of Brownie :
You might be confused about how sweet potatoes could play a role in a homemade brownie recipe. Do they make the brownies taste like vegetables? Will the brownies be the wrong texture? Worst of all, will anyone know that there are sweet potatoes in these brownies?!
The answer is no! In fact, these sweet potatoes are one of the secret weapons in this brownie recipe. Adding the vegetable means you'll get all the benefits of sweet potato nutrition each time you take a bite out of these brownies.
one more secret ingredient :
But these sweet potato brownies have another secret ingredient, is avocados. Benefit-rich avocados are one of my favorite foods, my favourite breakfast avocado toast, i can have it every day, and I love them in baked goods as well. They add healthy fats, protein and a super creamy texture to the dish.
So let's get started.
Prepration time : 20 minutes
Cooking time : 40 minutes

Ingredients
1 cup of mashed sweet potatoes
1/2 cup peanut butter
1/2 cup mashed avocado or butter
2 tablespoons of unsweetened cocoa powder
1 Egg or half banana pureed or 1/4 cup of yogurt
1/2 cup honey
1 teaspoon of vanilla essence
1/4 teaspoon of cinnamon powder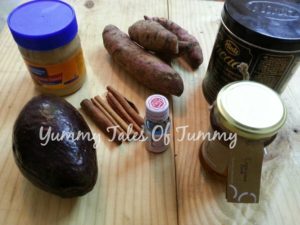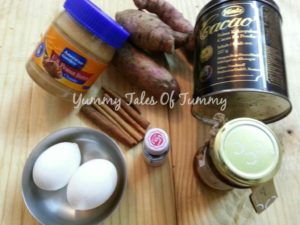 Clean,Wash & peel 4 medium sized sweet potatoes.
Poke sweet potatoes with a fork and micro high them for 7-8 minutes without water.
Cool it and mash or pulse it in mixer.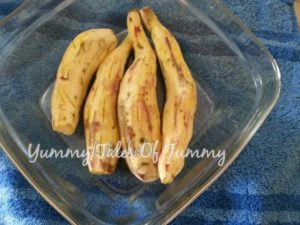 Preheat OTG to 180 degrees for 10 minutes.
Meanwhile mix all of the ingredients in a bowl, adding the beaten egg last.
Line a baking pan with parchment paper.
Once all the ingredients have been mixed, pour batter into the baking dish.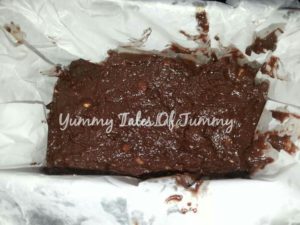 Bake for 25 minutes. Done.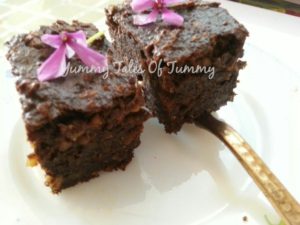 Enjoy hot brownie with vanilla icecream.
Happy cooking!!