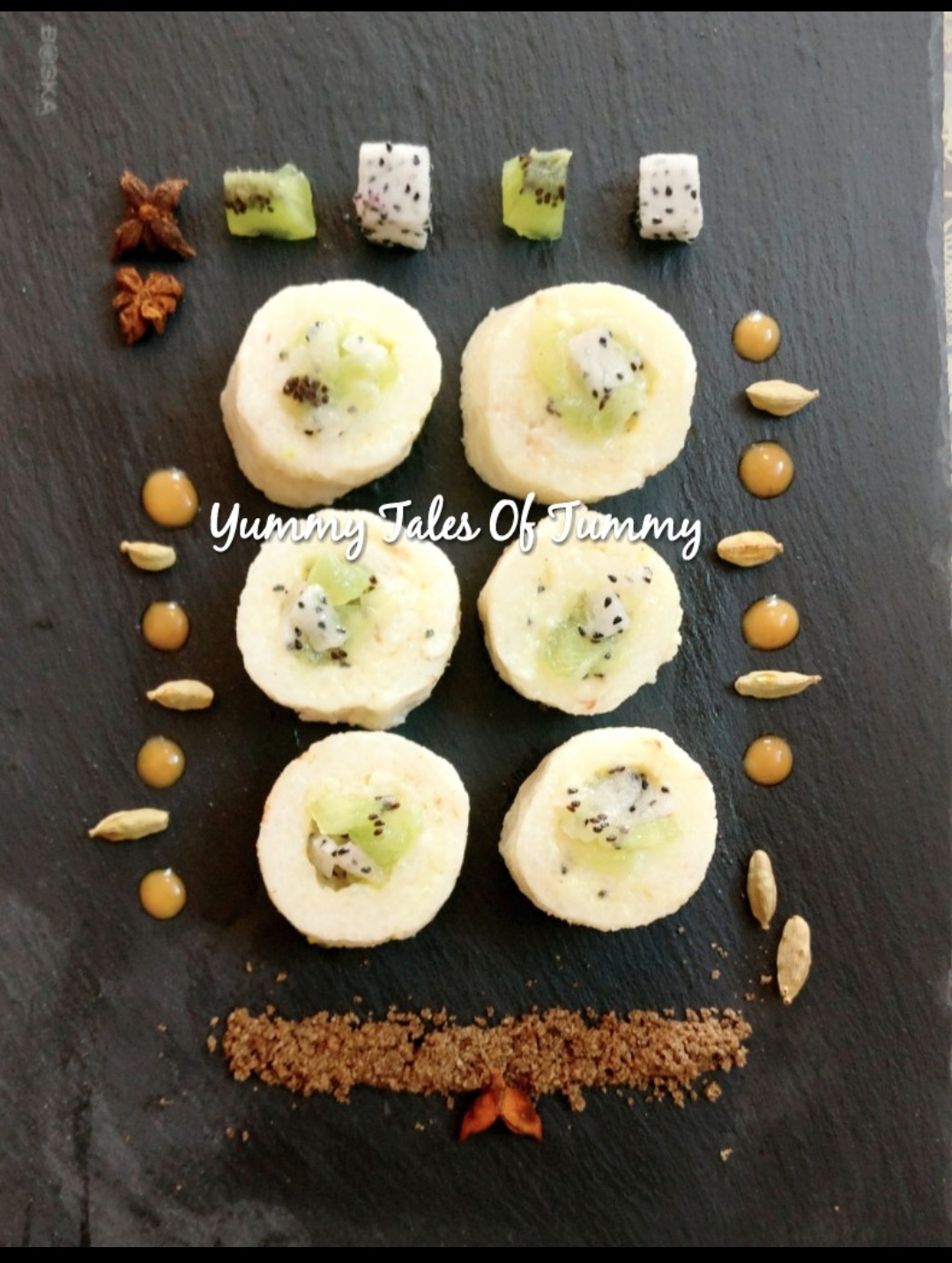 Rice kheer/pudding & fruit sushi rolls(frushi), a unique and innovative way of making sweet dessert Sushi, step by step and pictorial recipe.
Rice kheer/pudding
Rice kheer/pudding is probably the most common dessert that's made in every household in India. The reason why its so common is because it's made of only three basic ingredients which are readily available everywhere- rice, milk and sugar.
I know my recipe has more than 3 ingredients but all those are optional and add to the flavour. A simple rice kheer can be very well made with only rice, sugar and milk.
Personally, I have always loved kheer. I remember whenever mom would make kheer, I would take out my portion in a bowl and used to gobble it piping hot. It tastes so good even when served cold. It's a personal preference though, many people I know prefer eating it hot straight out of the pan.
Either way, rice kheer is delicious and an easy dessert which you can make quickly with minimal ingredients.
Rice kheer/pudding is the quintessential Indian dessert. It's what every Indian grew up eating! So next time you cook Indian, make sure to finish off the meal with these lovely rice kheer/pudding frushi rolls.
Japnese Sushi Vs Frushi
Japanese Sushi certainly is delicious, and loved by many, but somehow I have never liked the taste of it.  What about giving it a non-conventional twist?
Change it up by using fruit to make a sweet dessert version of sushi. Dessert sushi combines traditional sushi rice with bright, sweet fruits.
Here I have layered frushi roll with vanilla custard and for crunch, have added pistachios with honey.
Frushi that is, fruit sushi, has boomed in popularity in recent years, appearing on menus everywhere as both a breakfast, mains and a dessert.
Fruit sushi is pretty and colorful, as it is versatile and delicious, making it an ideal choice for entertaining.
Serve this tasty frushi dish at your next party, for a dessert, that pretty much everyone will want to eat. It is more convenient too as you can make them a day before and keep ready in the fridge to serve next day.
This super-pretty sushi roll is made with rice kheer/pudding, sugar, coconut milk and vanilla custard. For that added crunch pistachios mixed with honey perfects the balance required for any dessert.
It is topped with petite pieces of fresh fruit (you can choose any seasonal fruits) which makes them both uber colorful and totally unique in taste and texture. Here i have used kiwis and dragon fruit only as I love both fruits.
About rich and creamy rice kheer/pudding, this  kheer is a classic Indian dessert which is flavored with nuts, cardamom and saffron!
Is Frushi easy to make at home?
Frushi is easy and fun to make at home, and you can put all your favorite ingredients into your perfect customized roll. Making sushi doesn't have to be complicated. You just need to practice a little bit. These basic sushi rolls can be filled with any fruits you choose.
Learn how to make fresh Fruit Sushi rolls that are delicious and sure to impress.
To make rice kheer/pudding

:

Rice 100 grams

Milk 1 liter

Coconut milk 35 ML

Sugar 250 gms

Cardamom powder 1 tsp

Bay leaf 1

Ghee/clarified butter 1 Tbsp

To make vanilla custard :

Milk  1/4 liter

Vanilla Custard powder 2 tablespoons

Sugar 3 spoons

For layering on frushi rolls :

Pistachios coarse powder mixed with honey 2 tbsp

Kiwi chopped 1

Dragon fruit chopped 1/2

Aluminum foil wraps 2

Ghee/clarified butter to spread on foil 2 tsp

Salted caramel as required to garnish

Almond crumb as required to garnish
To make rice kheer/pudding :
Soak rice in enough water for 30 minutes. Drain and set aside.
Heat ghee in a pan on medium heat. Once ghee melts, add bay leaf to it.
Add the soaked and drained rice and give a stir.
Cook the rice for 2-3 minutes on medium heat till you get a nice aroma and rice turns light pink in color. Set aside.
Add milk to a heavy bottom pan and bring it to boil. Once it boils, add the coconut milk and sauted rice and stir.
Lower the heat to medium and cook the rice with the milk, stirring at regular intervals. Cook for around 20-25 minutes or till rice is completely cooked and kheer looks nice and thick.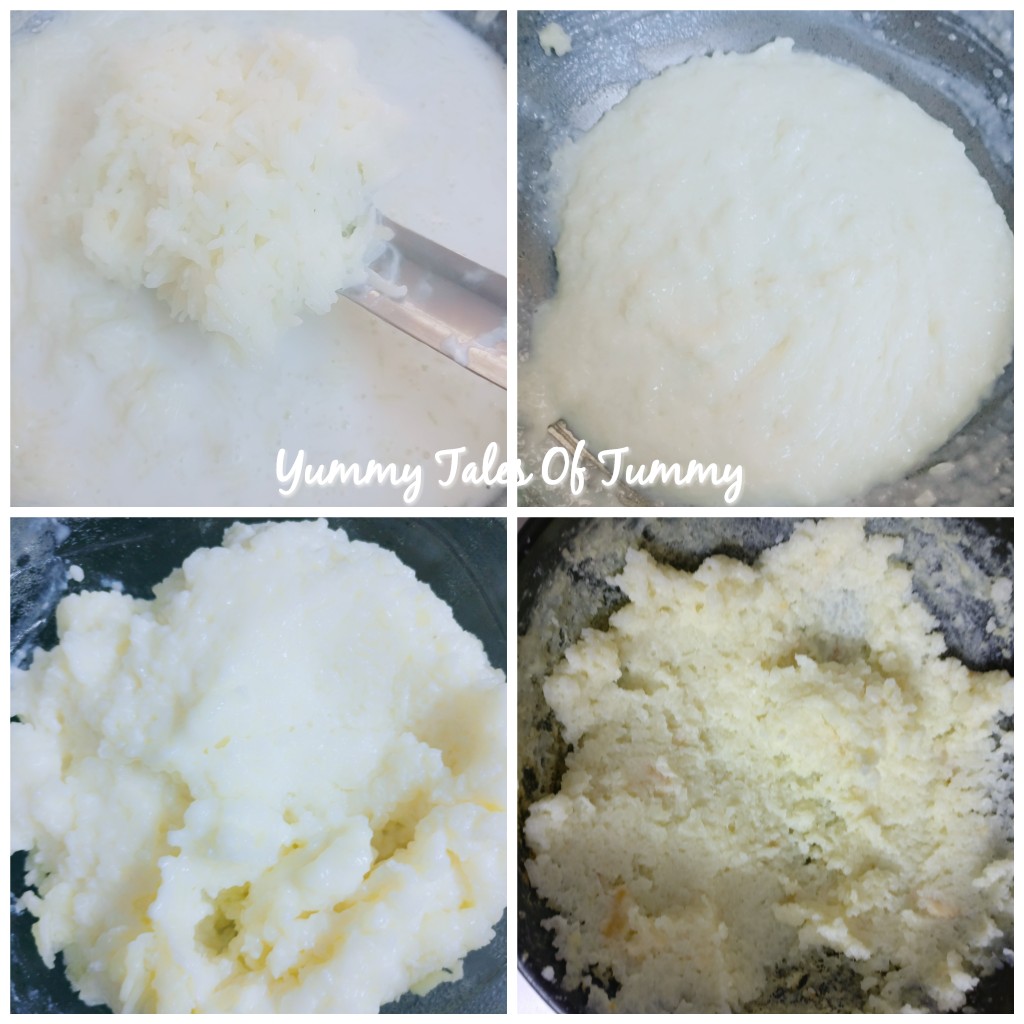 After the kheer has thickened quite a bit, add  sugar cardamom powder and stir. Cook for few more minutes till it becomes really thick. Switch off the flame and keep aside to cool.
To make vanilla custard 
Mix a little of the milk with the custard powder and sugar in a  mixing bowl.
Heat the remaining milk in a saucepan nearly to the boil, be careful that it doesn't boil over.
Pour the hot milk over the custard powder mixture, whisking all the time.
Return the mix to the saucepan and bring to the boil, whisking all the time, until the custard thickens.
Remove from the heat and let cool.
*****Sprinkle some sugar over  ready custard to prevent formation of creamy layer over it.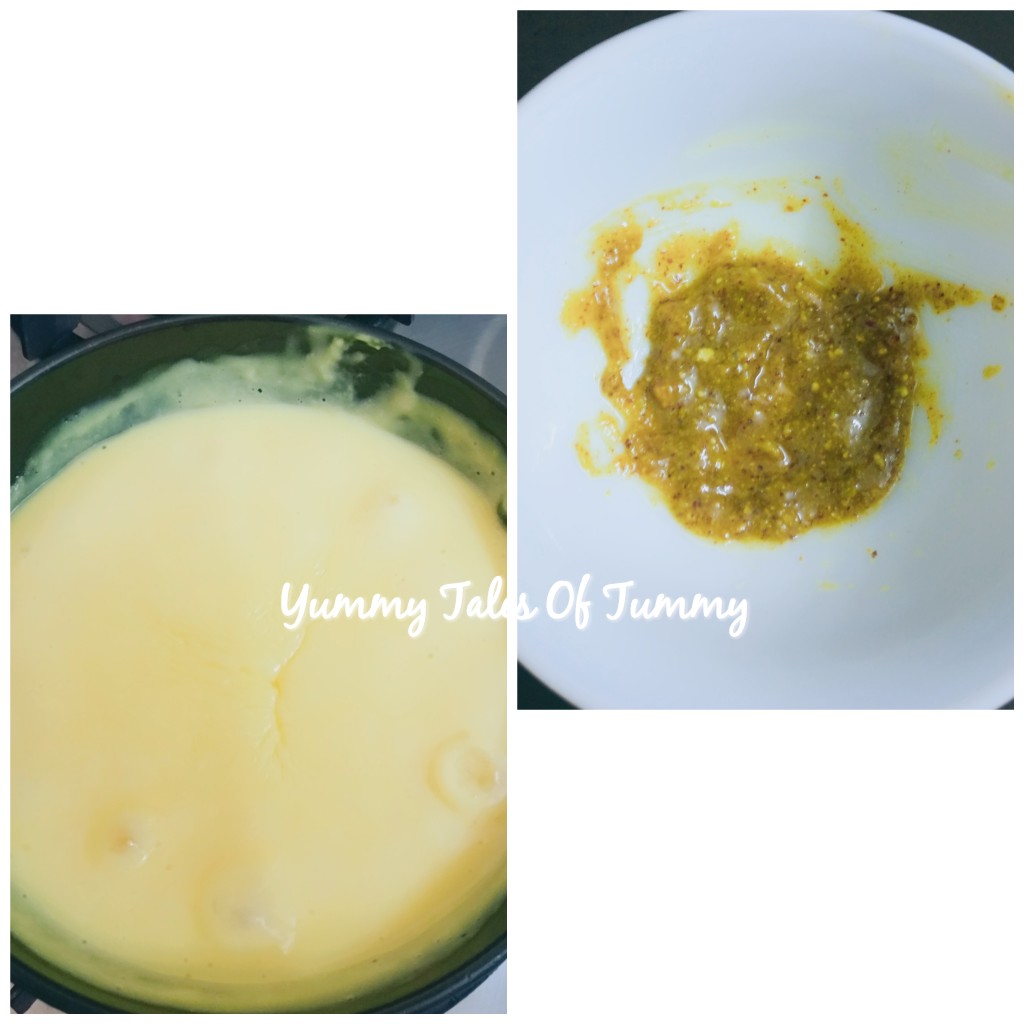 Mix pistachios powder with honey in a bowl and keep aside.
To make frushi rolls

:

Now to make frushi, take aluminium foil. Cut it into 2 equal rectangular pieces. Place plastic mat under one foil to roll it easily.

On that foil spread the thick rice kheer  evenly. Tap it to spread with your palms and fingers. If needed dip your fingers in water to spread evenly and quickly.

Cover the kheer with another piece of foil. With the help of rolling pin, roll it nicely by applying little pressure, so that layer of rice kheer should spread evenly.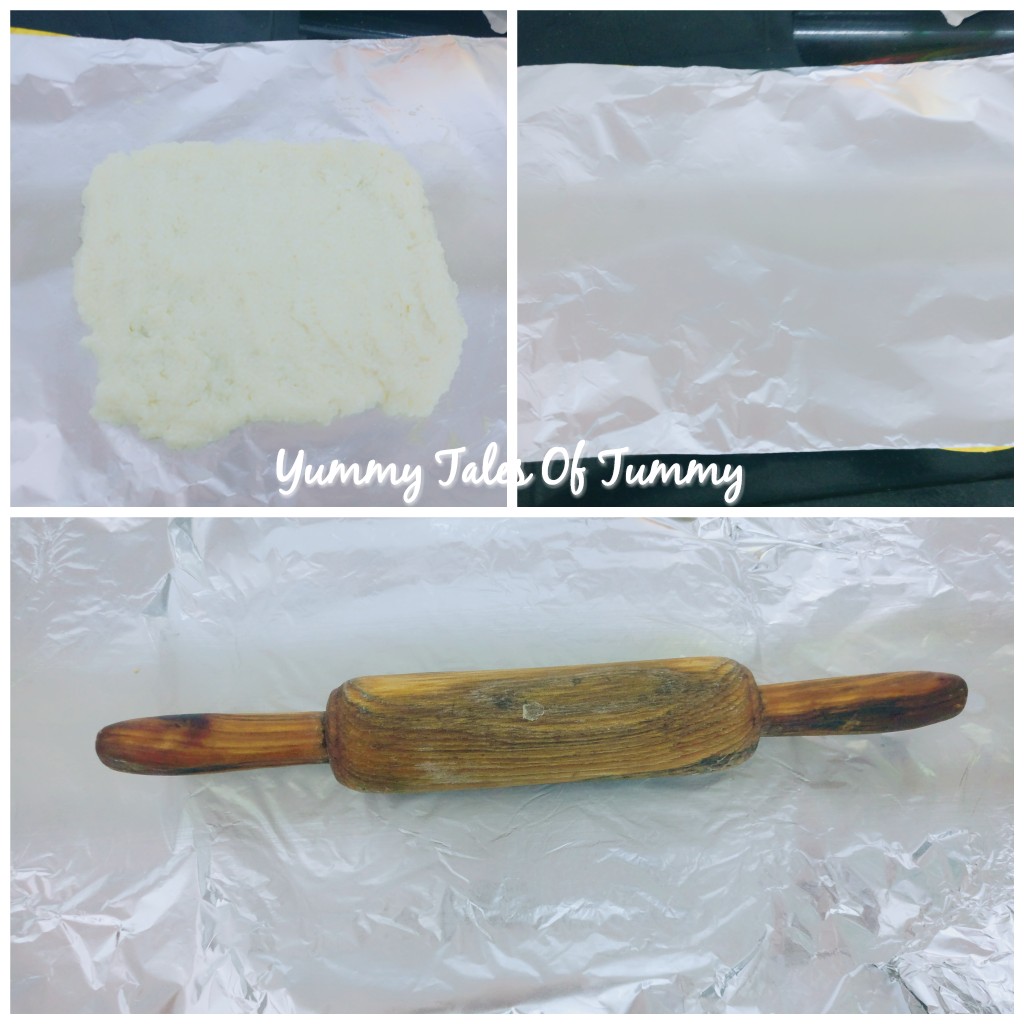 Now remove the top aluminum foil, and cut the uneven corners of kheer with help of pizza cutter. Top it with cooled vanilla custard.
Spread powdered pistachios honey spread over it. Finish it with chopped kiwi and dragon fruit pieces. Place your fruits in a line, starting on the near edge of the rice layer.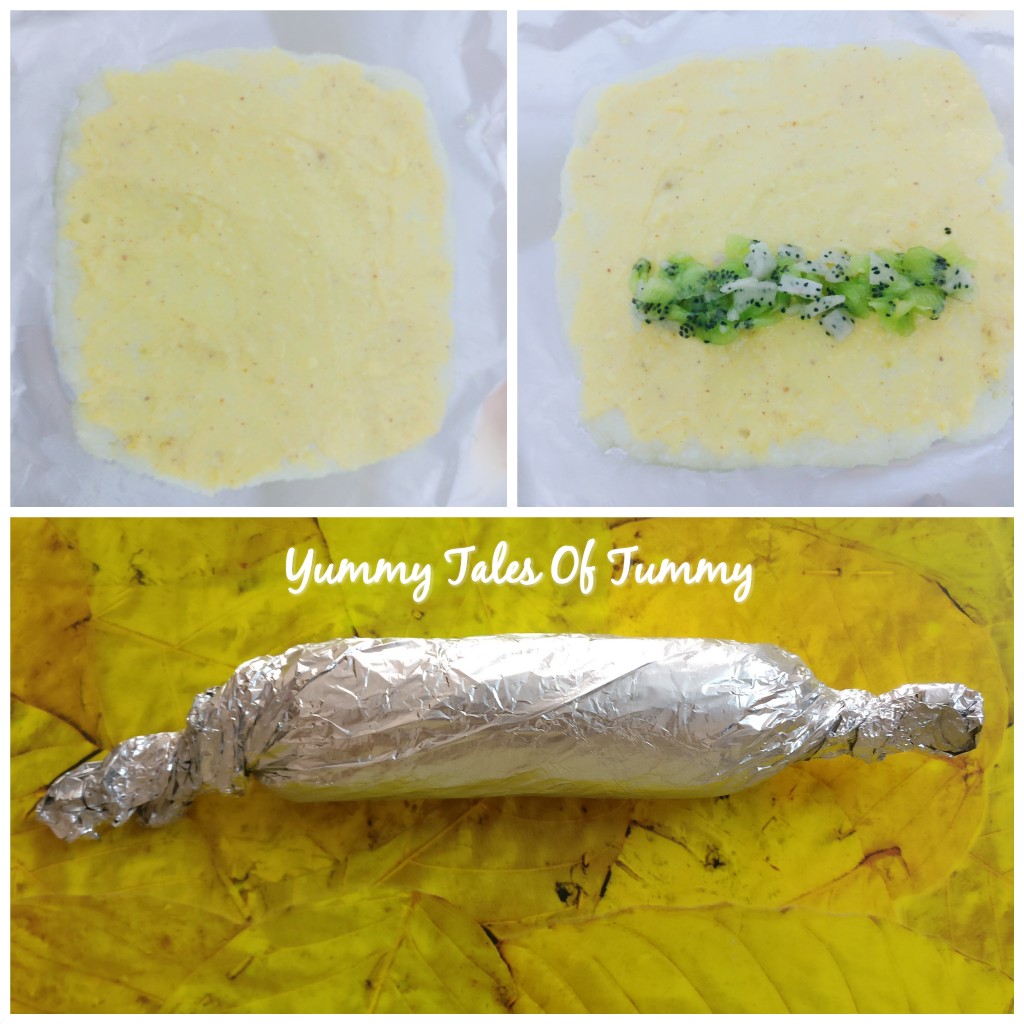 Hold the edge of the mat with your thumbs. Start with the edge that has your first ingredient next to it. Lift the foil and fold it over the first ingredient. Make sure to keep the ingredients in place and that the rice sticks together.
Continue to roll the sushi. Tuck the front edge of the mat into the roll, and remove the mat as you continue to roll the sushi. Roll slowly so that you ensure that the sushi is coming out even.
Tighten the  sushi roll. You will need to tighten the roll to keep ingredients from falling out when you cut it. Remember to tighten the roll with your mat often, but not too tightly. Roll the sushi roll back and forth in the mat to tighten and seal it.
Allow the roll to sit for a couple of hours in the fridge before cutting it. Cut the roll into almost 1 inch thickness using a sharp knife.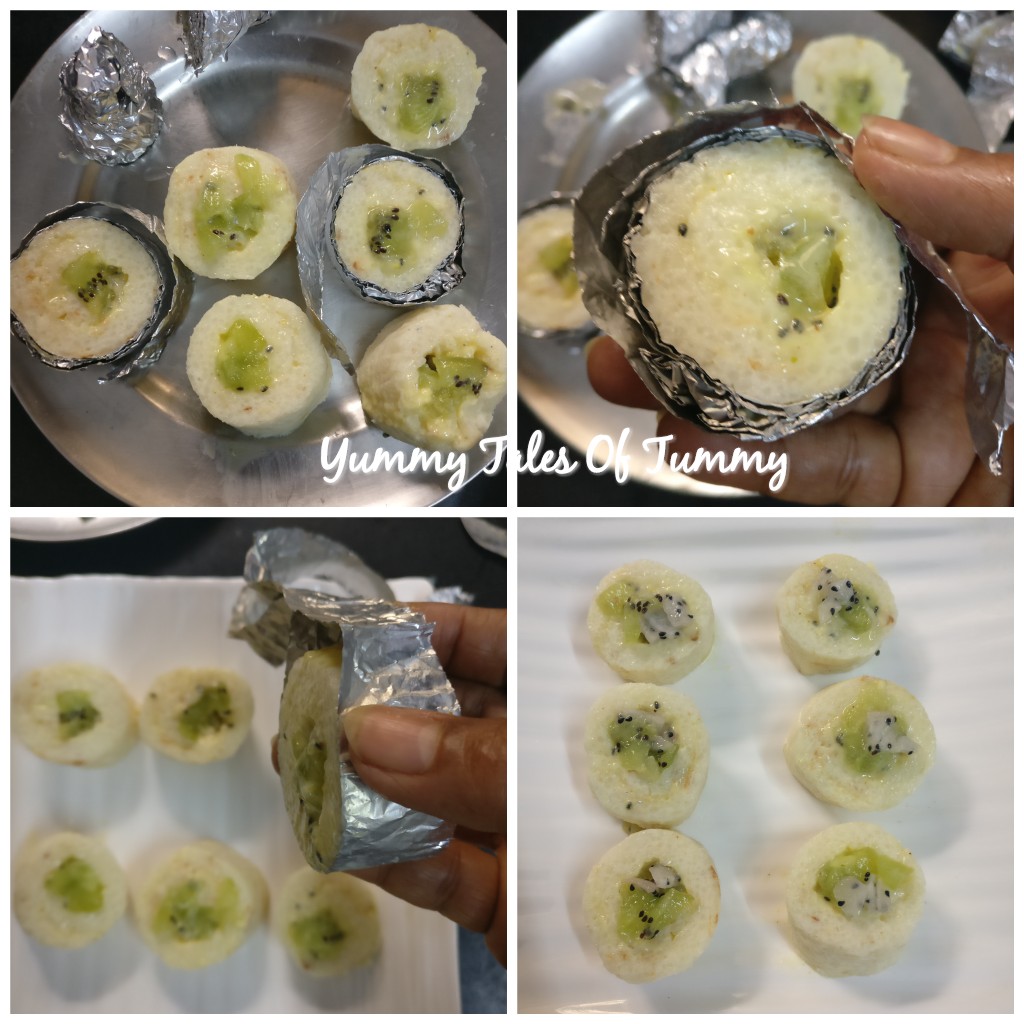 Remove the foil from each roll. Place it on serving platter.
I have garnished it with salted Caramel, almond crumb and chopped fruits.
Enjoy the chilled frushi.
Notes :
1. For making rice kheer for frushi, I have used basmati rice. You may use any  regular rice or traditional sushi rice for the same.
2. You can use any combination of fruits but make sure that fruits should be firm so that while rolling frushi, it shouldn't break.
Thank you for stopping by my blog, I hope you liked the recipe. Please do share your valuable feedbacks, I love to hear from you all.
You can also send me your pictures of the recipe if you try and I would love to feature you on my Social Media Pages.
You can now also follow me on Pinterest and Instagram.
Happy cooking!
Pin it for later