Rajgira/Amranth grain Fruit Tart (No Bake)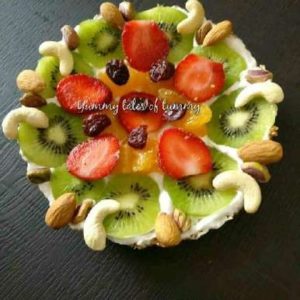 The Navratri festival is celebrated for nine days twice a year. The Chaitra Navratri  during the months of March-April and the Sharad Navratri during September-October. Though fasts/vrat is observed during both occasions.
With the onset of Navratri, the season changes from winter to summer and hence our immunity and digestion takes a dive as well. As per Ayurveda, one should avoid eating non-vegetarian, onion, garlic as they are considered "tamsik" during this period and they plummet our immunity!
So, we fast and worship for cleansing and purification not just for our body but for our mind and soul too for maintaining well-being, harmony and perfect balance.
Since breads form a crucial part of a regular Indian diet, a few food items like buckwheat(kuttu), singhada and sabutdana  go into the making of variety of flours, which could easily fill in the space created by the absence of millet and grain based breads.
Another ingredient that attains great importance during Navratris and has now become one of the newest superfoods is ramdana, popularly known as Amaranth/Rajgira. It's gluten free, low on glycemic load, enriched with antioxidants and essential vitamins and minerals. Popular for its laddoos and chikki, this goes into some of the most mouth-watering preparations tailor-made for the fasting lot.
On that note Happy Navratri to you all.
Craving for something sweet while you fast? Indulge yourself with this special fruit tart.
Ingredients to make Rajgira/Amranth fruit tart
Rajgira/Amaranth popped 1 cup
Jaggery 3/4 cup
Hung Curd 1/2 cup
Honey 1 spoon
Lemon/orange zest 1/4 tsp
Seasonal fruits of your choice kiwis, strawberries, oranges etc.
Dry fruits to decorate
How to make Rajgira/Amranth fruit tart
In a pan put 3/4 cup jaggery with little water. Add 1 cup popped rajgira. Mix nicely and switch off the flame.
Grease the pie tin with melted butter/ghee
Spread jaggery & rajgira mix on to greased tin
Hang the curd for 3 hours. Let the excess water drain out. You hung curd is ready. Add 1 spoon honey to hung curd
Add 1/4tsp lemon/orange zest to hung curd.
Spread hung curd on to rajgira tart.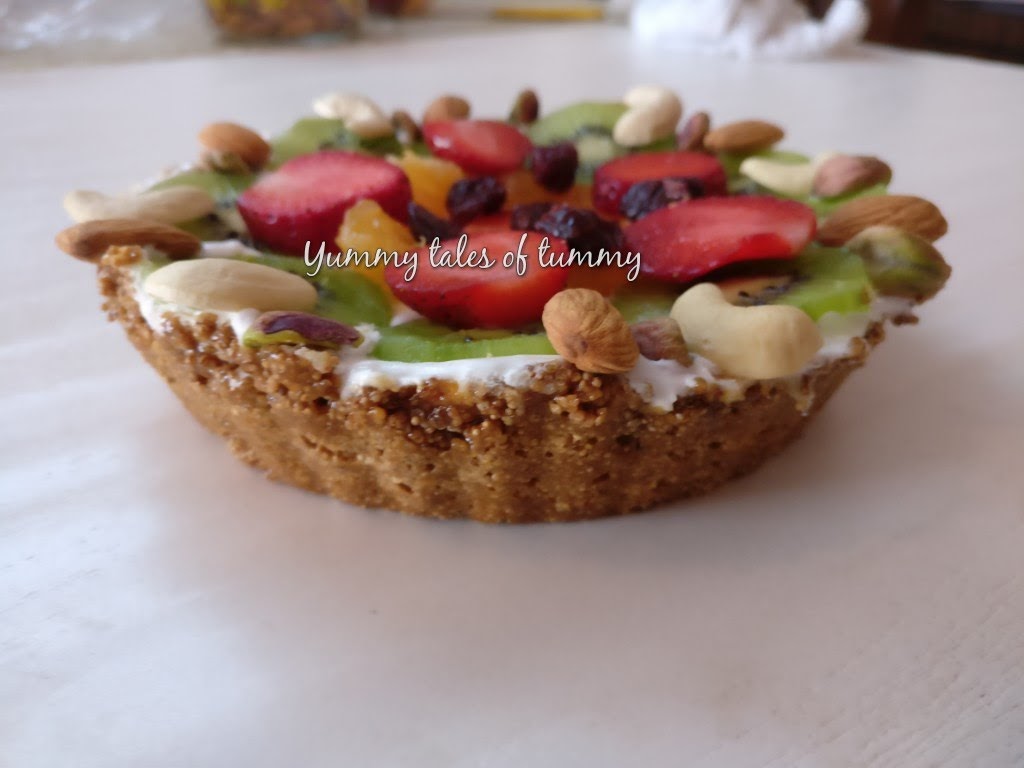 Cut the fresh fruits and chop the dry fruits
Decorate the tart with fruits and dry fruits in attractive way.
Keep in the fridge for few hours.
While serving remove from the fridge and cut the tart into pieces.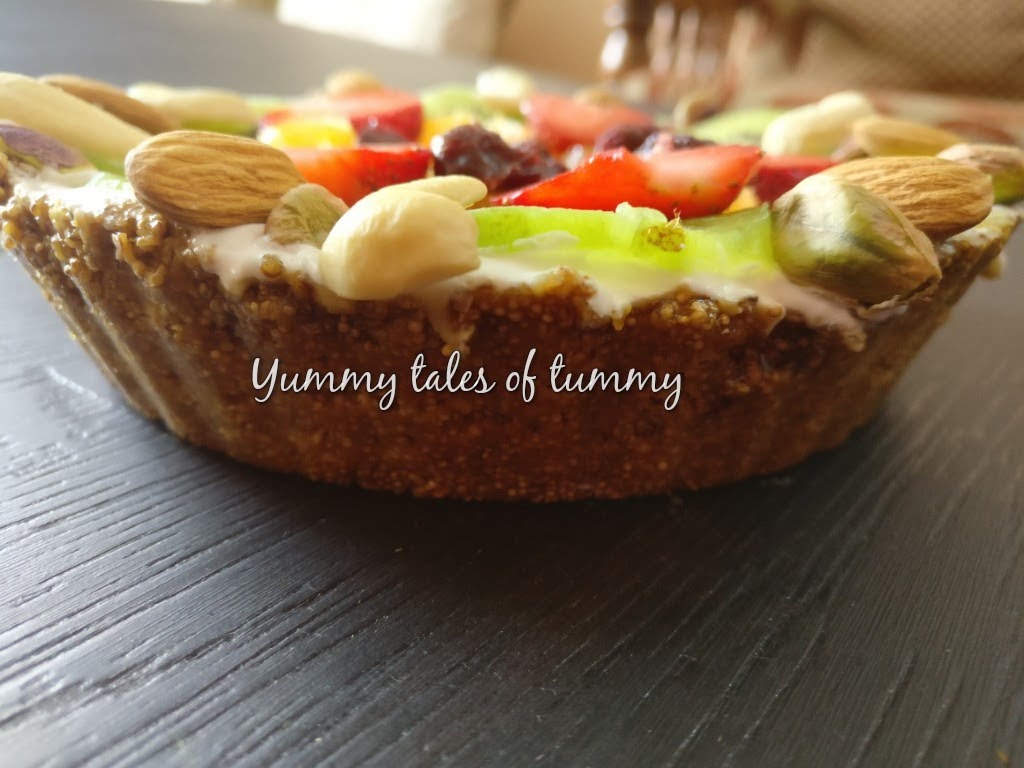 Video Recipe