Ragi, Wholewheat & Chocolate Cake(eggless)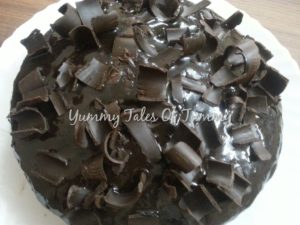 As Ragi is very nutritious, I so wanted to incorporate it in baking too apart from making ladoos & making chapatis from it.
This wonderful cake when served with chocolate sauce and topped with chocolate curls, I bet no one would suspect that it's made of ragi and wholewheat flour. Other healthy ingredient which I have used in place of white sugar is organic jaggery from GUJARAT, which I got as a gift from my dear friend. You can serve this to your children as after school snack as this does not contain any maida. So enjoy this guilt free yummy cake.
I have made this cake in 2 ways. One is round cake with chocolate curls and another one square cake with sprinklers. Go ahead and make it in your style.
Prep Time : 10 mins | Cook Time : 45 Mins |
Ingredients needed :
Whole Wheat Flour- 1 cup
Finger millet/ragi flour-1/2 cup
Jaggery/brown sugar -1 cup or more or less
Baking Soda-3/4 tsp
Baking powder- 1/2 tsp
Cocoa powder -2 tbsp
Thick yogurt-3/4 cup
Salt a pinch
Milk -1/4 cup +2 tbsp
Any flavorless oil -1/4 cup
Vanilla essence- 1 tsp
Honey 2 tsp
Walnuts toasted and chopped- 1/2 cup
For Chocolate Sauce :
Milk-2 cups
Sugar-4-5 tbsp
Cocoa powder-4 tbsp
Butter- 1 tbsp
Vanilla essence- 1/2 tsp
For the Chocolate Curls
Dark chocolate slab
Preheat the oven at 180 degree C for 10 minutes.
Grease and dust the baking pan or grease and line the baking pan with parchment paper.
Mix together ragi flour, wheat flour,baking soda, baking powder, cocoa powder and salt. Whisk these dry ingredients nicely and generate air.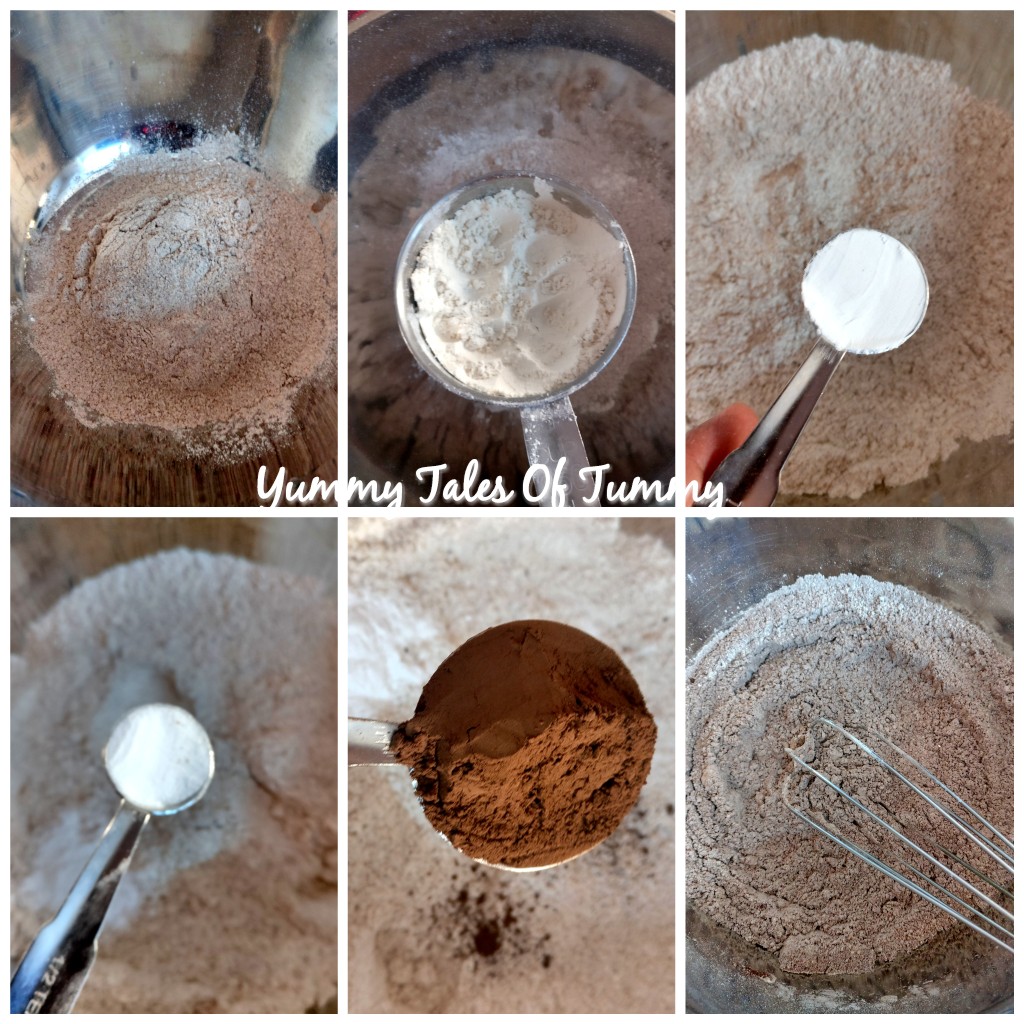 Keep the dry ingredients and the wet ingredients ready.
Dry ingredients -Sieved ragi flour+wheat flour+cocoa powder+baking soda+salt
Wet ingredients – Yogurt+honey, jaggery, milk and vanilla essence.
Mix the milk, vanilla essence and oil to the yogurt+honey mixture.
Now mix the wet ingredient with the dry ingredients until well combined. Do not overmix. If using chopped walnuts, dust it with a little flour and mix it gently with the batter.
Pour it in a greased baking tin and tap the pan slightly so that the mixture settles evenly.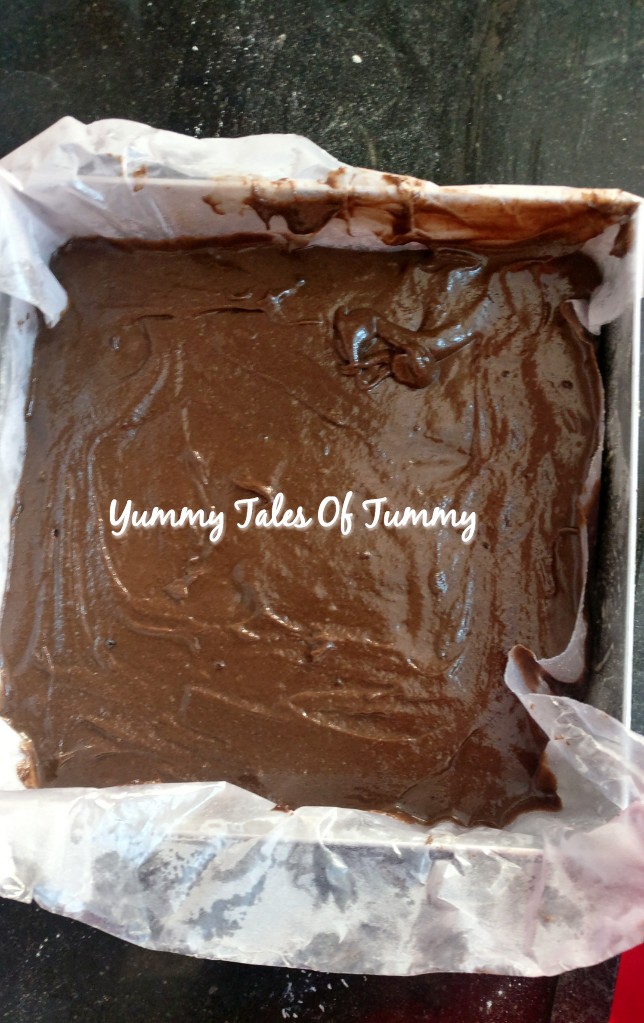 Bake in a pre-heat oven at 180 degrees for 35-40 minutes or until a tooth pick inserted in the center of the cake comes out clean.
Once done, let it remain in the oven for 5-6 minutes. Then remove the cake tin from the oven and transfer the cake to a wire rack to cool.
For making chocolate sauce:
Mix together milk, 4 tbsp cocoa powder and  sugar well. Make sure that there are no lumps.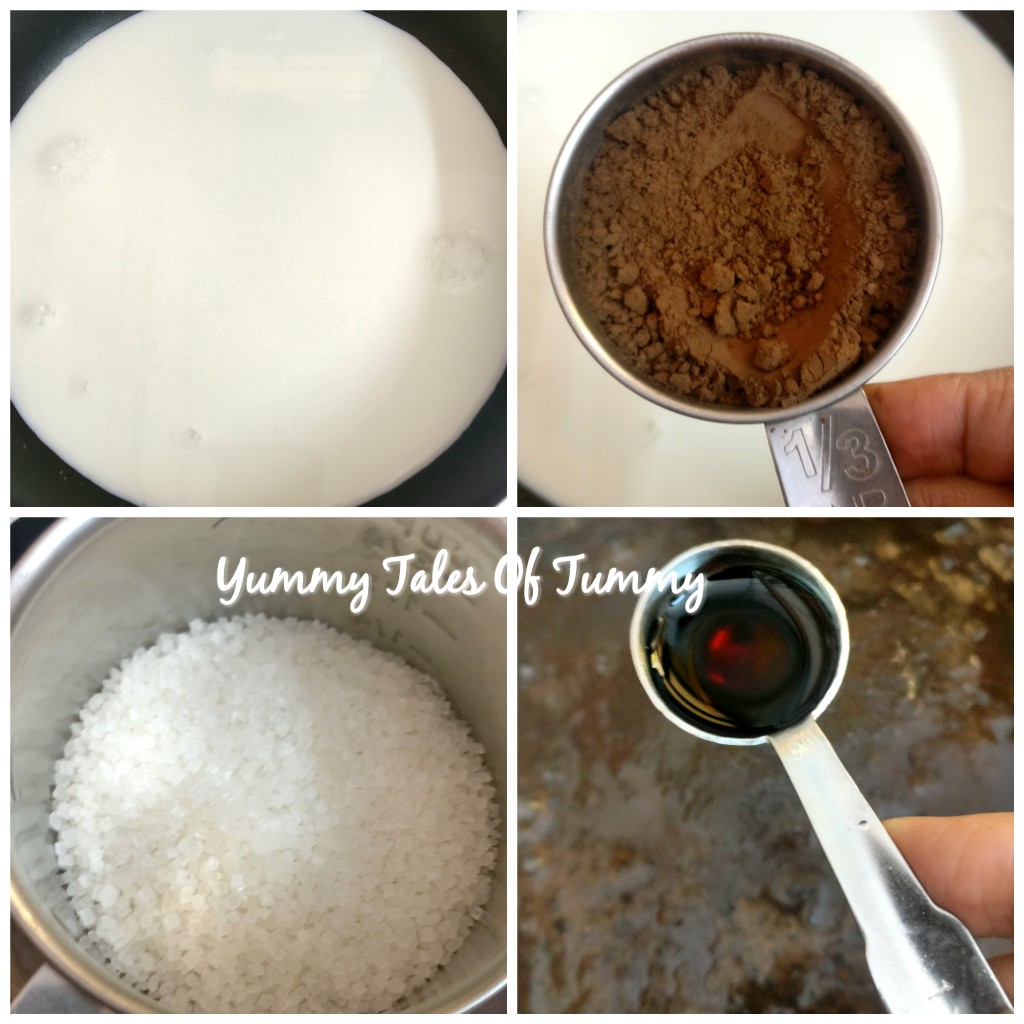 Now cook the mixture on medium heat until it starts boiling. Once it starts boiling, reduce the heat and keep stirring the mixture continuously until it starts thickening and reaches a sauce like consistency.
Turn off the heat, add butter and vanilla essence to the mixture. Stir well and let it cool completely.
Once the cake cools completely, pour the chocolate sauce over the cake. Garnish with sprinklers of your choice.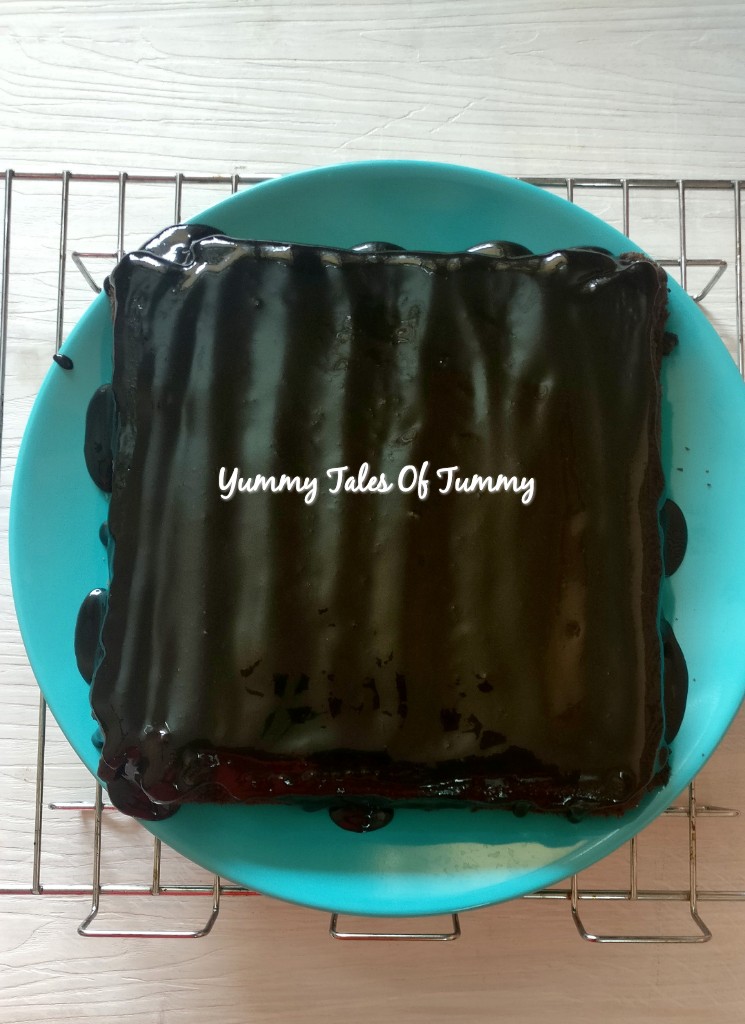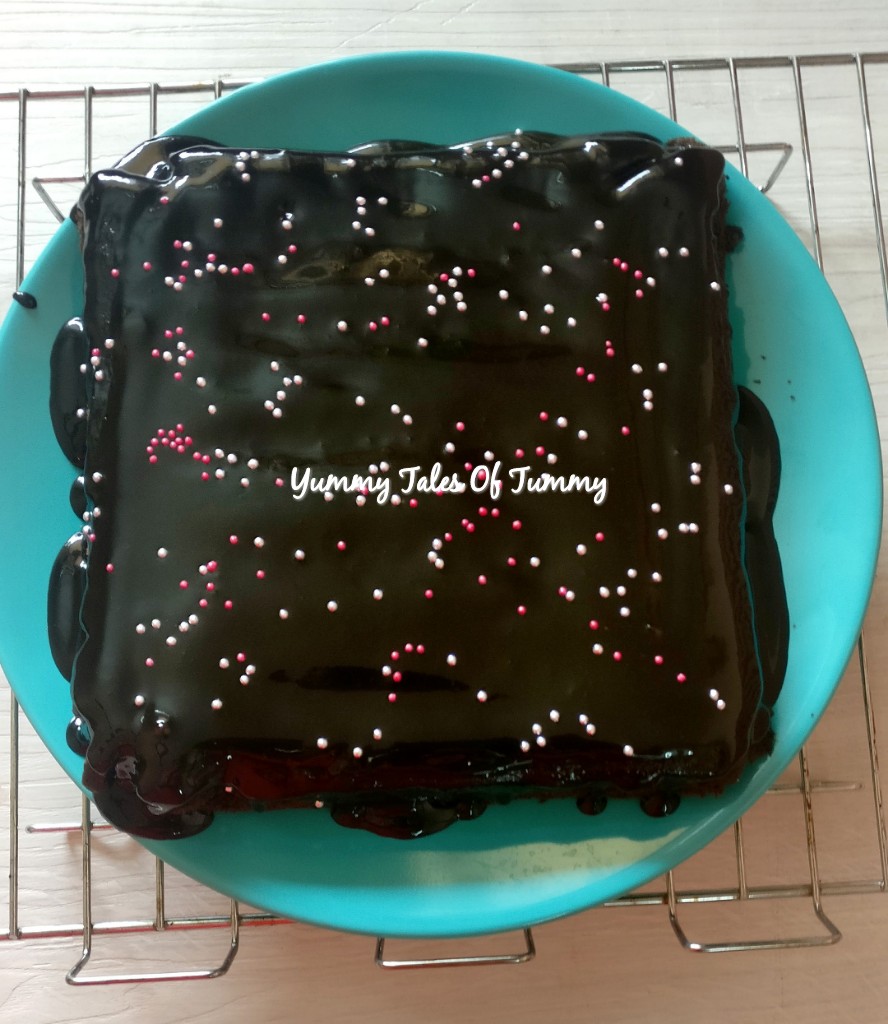 To make chocolate curls

 

:
Keep the bar of dark chocolate outside the refrigerator. After half an hour, using a vegetable peeler, peel out chocolate curls.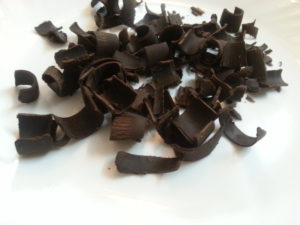 Then refrigerate the chocolate curls until it hardens.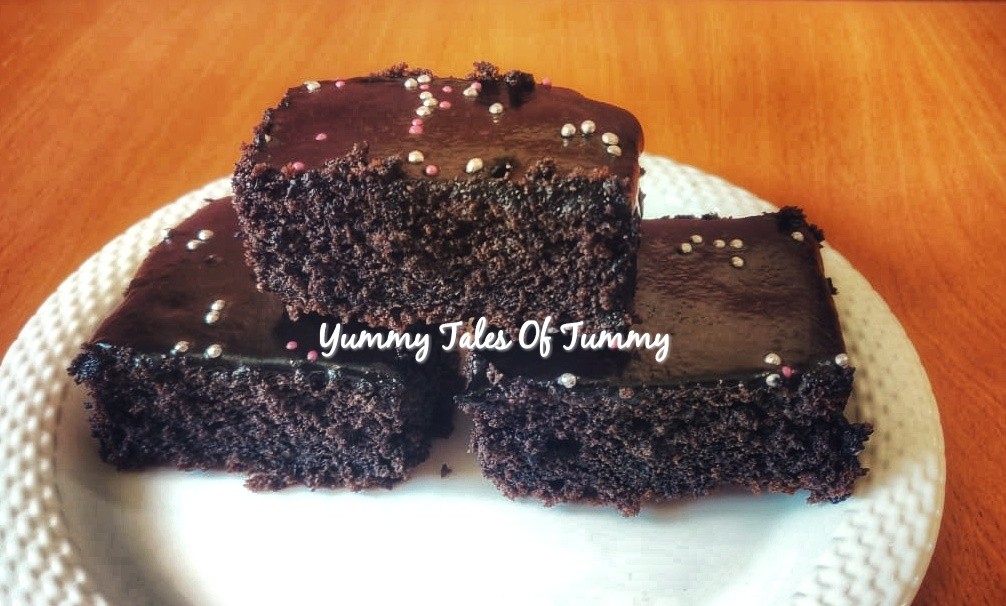 Sprinkle over the cake and enjoy!!!
Thank you for stopping by my blog, I hope you liked the recipe. Please do share your valuable feedbacks, I love to hear from you all.
Please give a thumbs up to my Facebook Page. You can now also follow me on Pinterest and Instagram.
Regards.