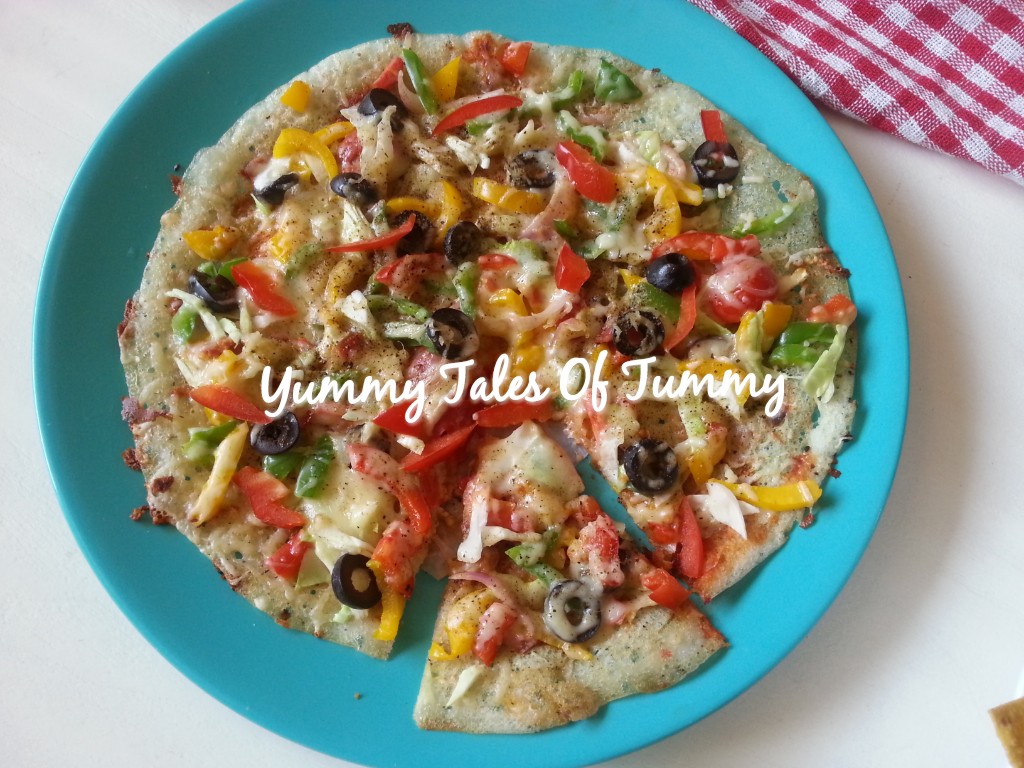 Pizza dosa/Italian Dosa basically an amalgamation of two cuisines. Here humble dosa from South is given makeover to make stylish Italian pizza.
Breakfast at my place is always an elobrate affair. Be it parathas, Sandwichs, Poha, upma, Sindhi Koki, omelette bread, Seviyan with Aloo, you name it and my family eats it.
Still i always look for new options. My children will ask first thing in the morning, Mom what is for breakfast today? Oh same, not again make something different na, and i say, what? You haven't had this same breakfast since last 8 days na.
This pushes me to explore new breakfast variations.
So here i have come up with combination of two dishes, Dosa & Pizza, its kinda south meets italy😄
I find this makeover of dosa very convenient option for breakfast as this has right amount of protien and carbohydrates required for growing children.
Pizza is being favourite of every child, and dosa is all time favourite of my family, this super yummy combination helps my children, to eat more vegetables, which otherwise they wouldn't prefer to eat.
So here we go, let's make yummy Pizza Dosa.
Preparation time 10 minutes
Cooking time 10 minutes
Serves 2
Ingredients
Dosa batter 1 small bowl (i prepared it previous day)
oregano & chili flakes + salt to your taste
Pizza sauce 7 to 8 tsp
For toppings:
Grated carrot – 1
Finely chopped cabbage – 1/2 cup
Capsicum + tomatoes + onions (sliced)
1 tsp – olive oil to glaze vegetables
Cheese powder to sprinkle
Garlic powder to sprinkle
Grated processed & mozzarella cheese.
Black pepper powder as per taste
Salt and mix herbs as much as required
STEPS
Saute all the veggies in some olive oil, keep aside. Take the dosa batter add in oregano and chili flakes as per choice.
Spread this dosa batter on the non stick tawa. Once its done nicely on that side flip it.Spread the pizza sauce. Arrange vegetables on it. Sprinkle some cheese & garlic powder. Spread grated cheese.Cook for a few minutes on medium flame till the cheese melts.
The yummylicious Pizza Dosa is ready to eat.Cut into pieces with a pizza cutter.
Pin it for later :