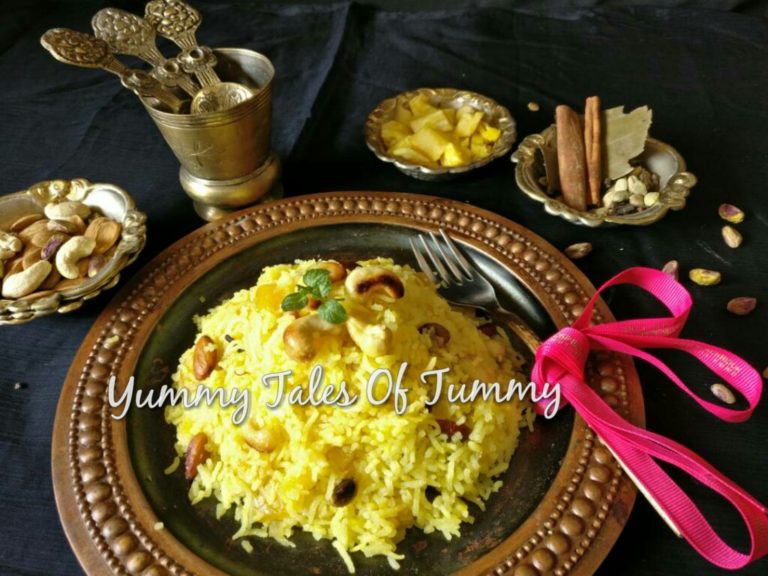 Zarda is a traditional dish which is mainly prepared in weddings in the north Indian Muslim communities. Pineapple Sweet Rice is a traditional dish of India and Pakistan. There are many variations of this recipe. Pineapple flavour is widely popular among Muslims. It's a very delicious Dessert and it's really very easy to make.
This is the perfect combination of fruity and rich flavours. People call it by many names, Meethe Chawal, Zarda, etc. Here I have added pineapple to give it a fruity taste. Though traditionally mawa is added, you can leave it out and make your dish less rich.To my surprise it turned out awesome. I wasn't sure at first but when my family appreciated it and asked for more, It made me happy that the recipe passed the test and is ready to go on the blog.
This is one of my favourite dishes. My mother always used to make zarda/meethe chawal on special occasions with saffron and coconut flavours.
The best Zarda is one, where each grain of rice is long, separate and firm with no evidence of mush or overly softened rice, all whilst being coated in the sparkling syrupy goodness of the sugar.
So, the sweetened pulao is here for you. Prepare it at home by following this easy recipe with step by step instructions along with pictures.
Preparation Time: 15 Minutes
Cooking Time: 30 Minutes
Serving:4
Ingredients:
1 cup rice, basmati
1.25 cups Pineapple juice
1 bowl Pineapple cut into chunks
1/2 cup sugar
2 spoons clarified butter/ghee
2 sticks of cinnamon,
4 green cardamom
3-4 cloves
1 cup water
Saffron strands few
Milk 2 spoons to soak saffron
2 drops of yellow food color
2 drops of kevada water
Few drops of lemon juice
pinch of saffron
Pistachios, cashews, raisins & almonds handful
Steps :
Add saffron in warm milk. Set aside.
Add 1 cup of pineapple juice with 1 cup of water. Add yellow food color and boil.
Add soaked rice to this and sprinkle few droos of lemon ,and cook until rice is 90% done. This would make rice khila khila for zarda.
Drain the rice and spread in a thali, so that rice does not stick to each other.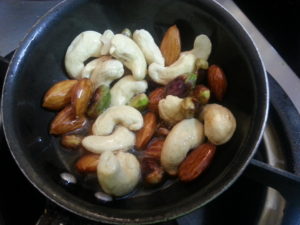 In a separate pan, put ghee. Put all the dry fruits. Fry and keep them aside.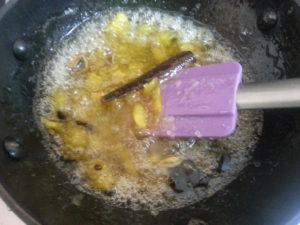 Now in that same pan in ghee, add cinnamon, cardamom and cloves. Saute it.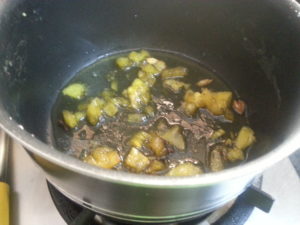 Now add remaining Pineapple juice & sugar. Add a cup of pineapple chunks. Cook till pineapple softens.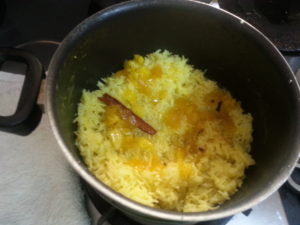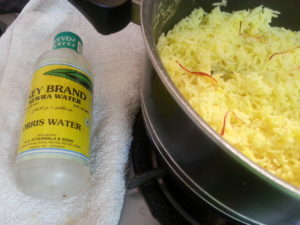 Now add drained rice to this, sprinkle saffron milk & kevada water and mix well on low heat. Cover with aluminium foil and cook it on dum, till it is cooked and grains of rice are khila hua.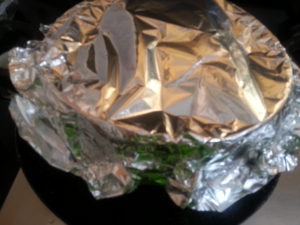 Once liquid is dried, turn off stove. Remove the foil.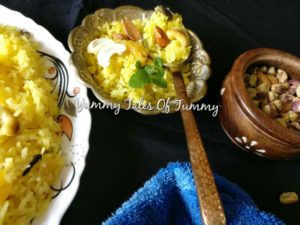 Garnish with dry fruits. Serve hot with chunks of pineapple.