Onion – Herb Kababs with chatpata dip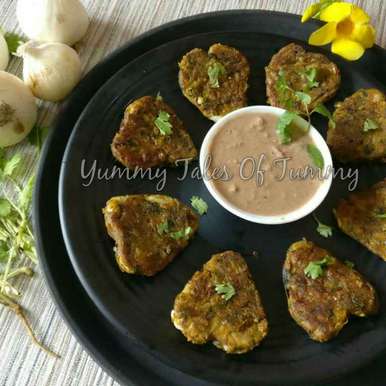 Onion herb Kebabs are the vegetarians' way of winning at the kabab game. The preparation is a delicious& flavoursome mix of mint, onion, garlic and lemongrass cooked to perfection in very less oil, which makes it a good option.
Preparation time : 10 minutes
Cook time : 45 minutes
Serves 4
Ingredients to make onion-herb kababs :
1/4 kg Onion, thinly chopped
50 gm Lemon grass & stalks
Garlic flakes 4
1 Green Chilli, chopped
1/4 Tbsp Ginger, finely chopped
1 tsp red Chilli powder
50 gm Mint
1 tsp Cumin Seeds (Jeera)
50 gm fresh Coriander
1/2 tsp Nutmeg powder
1/2 cup Maize Flour (makai ka atta)
1/8 cup refined Flour (maida)
1/2 tsp (heaped) soda
Salt to taste
Oil to baste the kababs
For making dip for kababs :
50 gm Walnut, crushed
1/2 Lemon juice
10 gm Jaggery (gur)
Salt to taste
A pinch of black Pepper powder
1 small Onion, thinly sliced
25 gm Tamarind (imli)
How to make onion-herb kababs :
Spread thinly chopped/ slices of onions on a plate.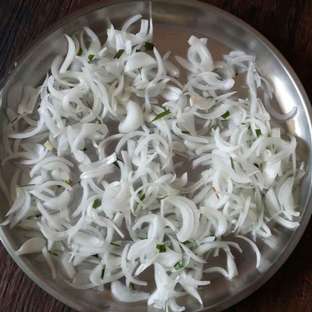 In a mixer jar put chopped garlic flakes, green chillies, ginger, lemongrass & chopped stalks.Grind it to smooth paste.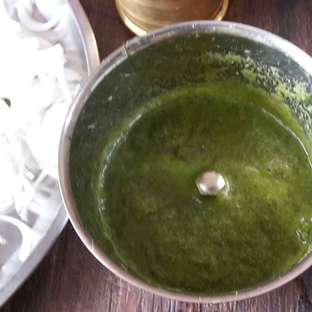 Add little water if necessary. Now rub lemon grass paste on chopped onions along with red chilli powder. Keep aside for 5-10 minutes.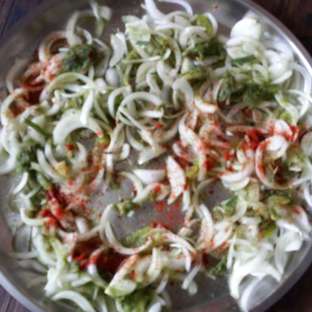 Then add soda and all remaining spices and maize flour+maida, except salt. Mix well.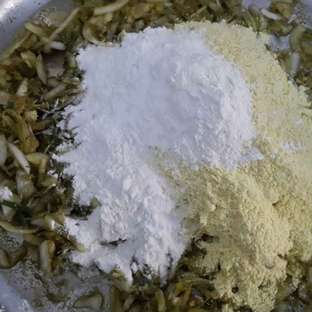 Mix salt in the end and mix well to make kababs of your choice of shape. Make kababs and shallow fry them in oil on non stick skillet.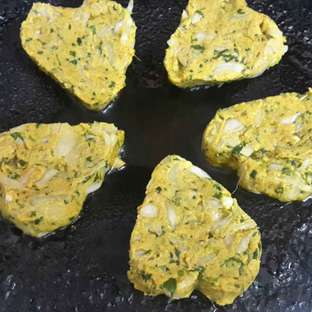 For the Sauce:  Crush walnut in a mixer. Transfer into a bowl and mix with lemon juice. Add jaggery, salt and black pepper. Boil this mixture in 1/2 cup water for 10 minutes.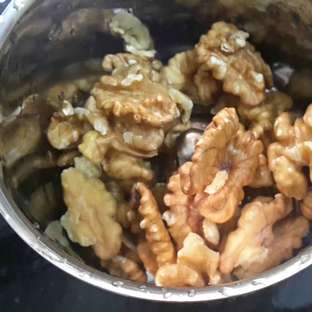 Remove from heat and add thin onion slices while sauce is still hot. Add tamarind pulp to this. Mix nicely. The walnut dip is ready.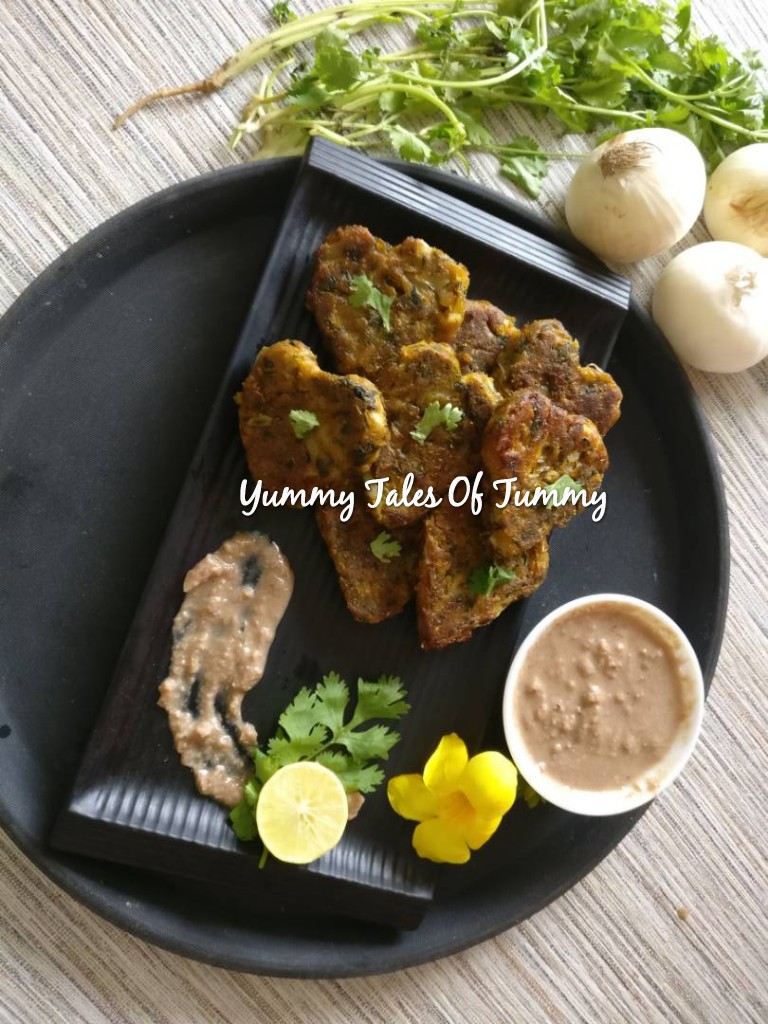 Serve hot kababs with chatpata dip.
Thank you for stopping by my blog, I hope you liked the recipe. Please do share your valuable feedbacks, I love to hear from you all.
Happy cooking!