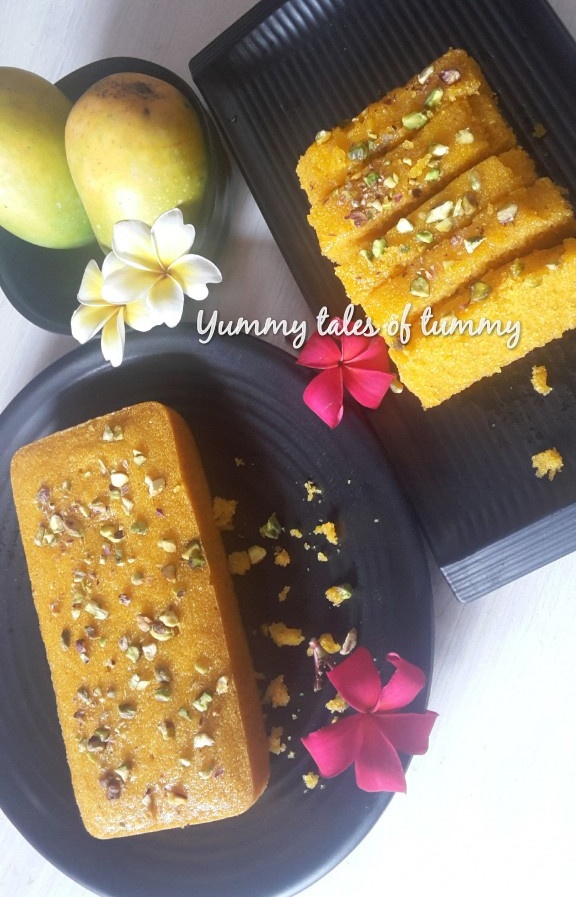 Who doesn't like the tickling flavour of sweet mangoes? Indeed, mangoes are closely connected to our lives and when the season is in full blast in the summer, we cannot resist the temptation to binge on something mango-based every time.
This Mango Cake is another delightful recipe to add to your mango collection. A soft and fluffy cake with the irresistible flavour of mangoes, combined with semolina, this one is sure to become a great hit with everybody. This is pretty easy to make and is a great snack/tiffin option.
It just happens to be dairy free and egg free as well. . If you like mangoes as much as I do, you will adore this cake! 
Prep time 20 mins
Bake time 35 mins
Serves: 1 loaf cake
Ingredients
1 cup of Semolina/Rava/Sooji ( I used the fine variety)
1 cup Mango pulp (ready made/canned/fresh mango pulp-I used freshly squeezed)
¼ cup unsalted butter, melted
¾ cup Sugar
1 teaspoon Baking powder
A pinch of salt
¼ cup chopped nuts for garnish, I used pistachios because they add a nice color and texture
Instructions
Pre-heat the oven to 170 degrees C.
Mix the semolina with sugar, salt and baking powder.
Next, add butter and mix well. Finally add the mango pulp and mix again. Let it sit for 15 minutes.
Pour the batter in a greased loaf/ 6 inch round pan and garnish with nuts of your choice.
Place in the oven and bake for 30-35 minutes. Keep a close watch after 25 minutes, if it starts browning too quickly, lower the temperature a bit.
Check with a toothpick in the center of the cake to see if properly baked. If it comes out clean then remove immediately. If it is kept for a longer time, the cake will develop a crust on the top.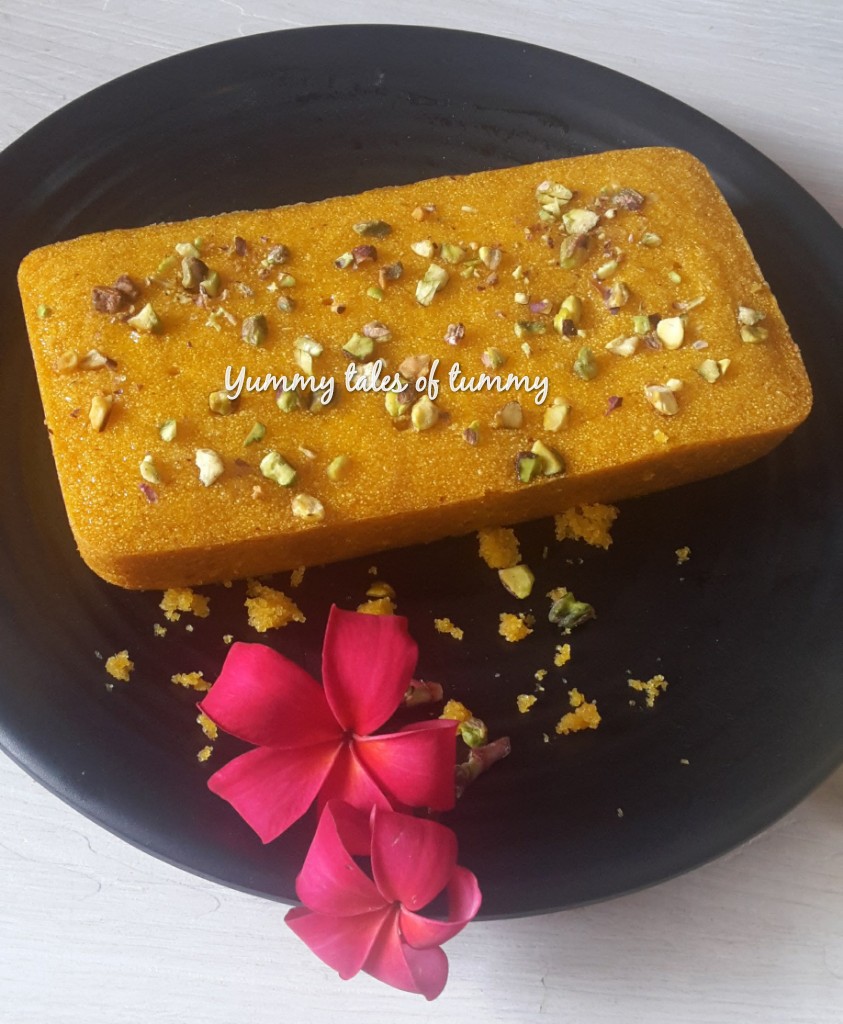 Allow to cool completely and then cut and serve.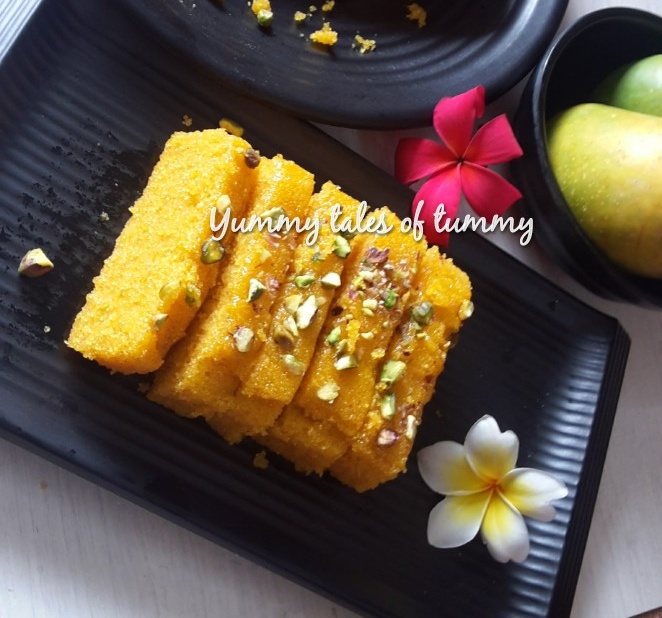 Notes
1.Use the best quality mango pulp you can find! The final color of your cake also depends on this.
2.Ensure that the mango pulp is thick and not too watery
If you use a pulp that is not thick and if you find that the cake batter is more runny than should be, then let the batter stand aside for 20 minutes, until the mango pulp is absorbed by the semolina.
Recipe courtesy blog : prettylittlethings