Lemongrass Herbal Breezer
Lemongrass, also called fever grass, is a perennial plant with thin, long leaves that is indigenous to many Asian countries. As the name implies, lemongrass smells like lemon, but it tastes milder and sweeter. This herb is used in various Asian cuisines as a flavoring agent due to its potent flavor.
Along with its culinary uses, lemongrass is useful in alternative or complementary remedies for a wide range of ailments.
It has many beneficial medicinal properties.The leaves, stems and bulb of lemongrass are used in various treatments.
Lemongrass promotes healthy digestion. It has antiseptic compounds that effectively kill bad bacteria and parasites in the digestive tract.
To beat the summer heat, sharing the receipe of perfect healthy drink with goodness of lemongrass to quench your thirst. Keep on sipping it throughout the day without feeling guilty. It will keep your body hydrated as drinking plain water is boring sometimes.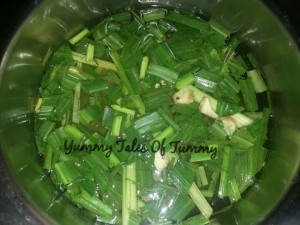 Preparation time 10 minutes
Cooking time 10 minutes
Cooling time 3-4 hours
Ingredients (to make 2 glasses)
Lemongrass stalks 2
Jaggery 1 big piece
Ginger 1 inch piece
Rock salt 1 tsp
Juice of 1 lemon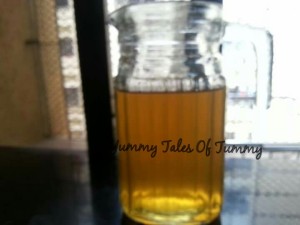 Take a pan. Fill water into it(around 3 glasses). Put lemongrass (chop lemongrass with kitchen scissors) into it.
Boil it around 5 minutes. Now add jaggery. Stir continuously till jaggery melts. Switch off the flame. Cool & strain it in a jar.
Make juice of ginger. Add juice into lemongrass & jaggery mix. Now add juice of 1 lemon. Put rock salt. Give a stir.
Place this in fridge for around 3-4 hours. Serve chilled. Your herbal Breezer is ready. Enjoy.