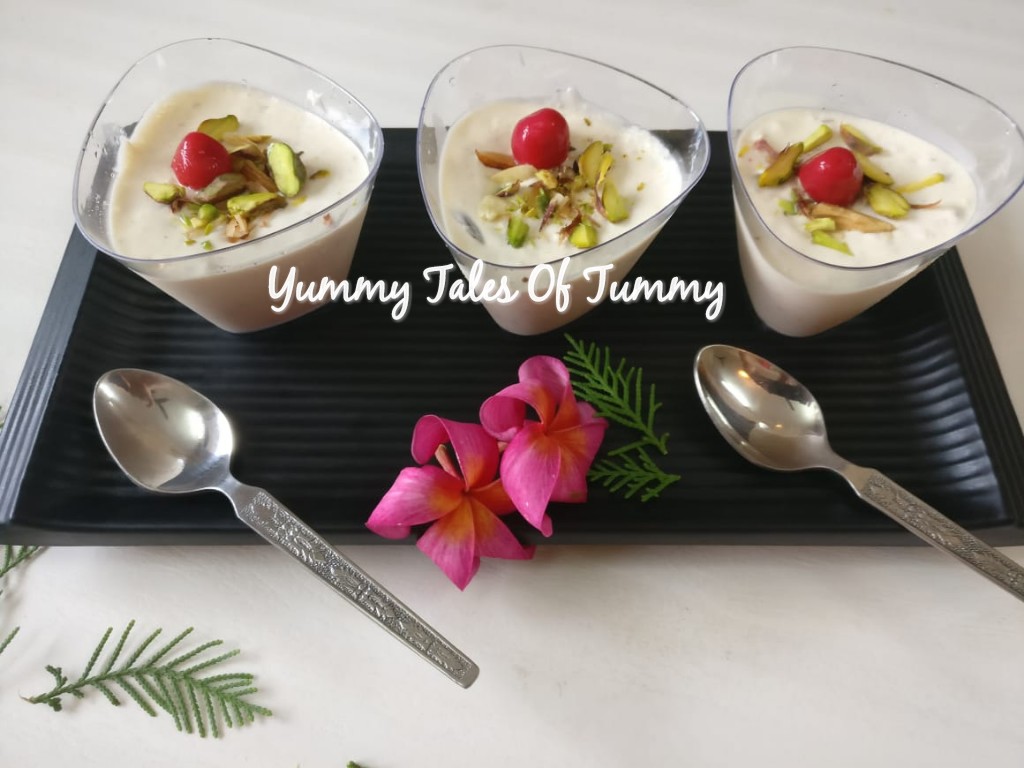 This is an easy, made with leftovers of whipped cream, bread and few other ingredients; Indian style almost no cook malai kulfi  recipe (apart from cooking oats) with milk, milkmaid(condensed milk) and whipping cream. This is just a 2 step, blend and freeze recipe…
What is kulfi?
Kulfi is a rich, creamy frozen Indian dessert, has its origins from Mughal Empire. Traditionally thick milk is condensed to more than half of the quantity, then powdered Badam,Pista Cashews are added then flavoured with saffron, Cardomom & rose or kevda water.
Kulfi is an Indian version of ice cream made with full fat milk and it is much more creamier and denser than ice creams. I like  kulfi more than ice creams, I enjoy making and eating variety of kulfis with natural fruits.
Making the traditional kulfi is a long drawn process of cooking and I have always seen my Mother-in Law doing the same over the years.
Kulfi from leftovers of whipped cream and bread
The idea of making jhatpat and easy kulfi dawned upon me, when I saw some whipped cream lying in the freezer, which was in excess after making  Coconut crust coffee mousse pie few days before.
I always store the excess in the glass bottle and freeze it for later use. As the season has changed and it's quite hot and humid here in Mumbai I was tempted to make something chilled.
So I added few more leftovers like caramel and condensed milk from the fridge and voila, creamy, yummy  malai kulfi is  ready.
Simple and quick version of Kulfi
This is a simple and quick version of delicious recipe for basic Kulfi  that I learnt from my Mom-in-law. I have made this for the first time, and it got rave reviews from my family and everyone  loved it!
so set aside your calorie concerns and indulge your palate with this yummy kulfi.
You may like my other Leftover makeover recipes.
Leftover Bread Pudding
Leftover chapati chocolate mithai
Prep Time
5 mins
Cook Time
3 mins
Serves
4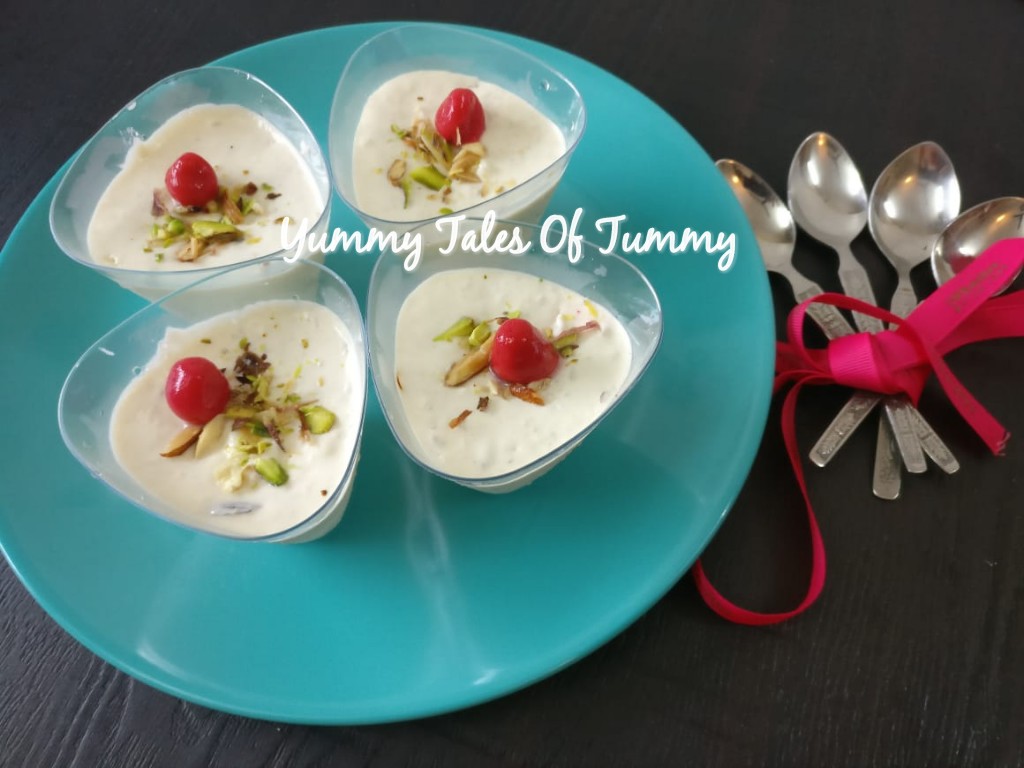 Ingredients to make Leftover whipped cream & bread malai kulfi :
1 cup chilled leftover whipped Cream (I always store the leftover whipped cream in a glass bottle in freezer)
1/4  cup leftover condensed milk
3 tsp leftover caramel ( if u don't have it- replace with 1/4 cup of more condensed milk )
2 slices of leftover white bread – remove brown part and grind
3 spoon oats
1/2 cup Milk
1/4 cup toasted chopped nuts of your choice
1/2 tsp Sea Salt/salt
Sugar or honey as required/optional
Cherries to garnish
How to make Leftover whipped cream & bread malai kulfi :
Take out bread, caramel and whipped cream from the fridge.
In a blender add the bread crumbs, condensed milk,  and caramel to form a creamy puree. Gently fold in whipped cream (with stiff peaks) into bread crumbs puree.
Next in a pan boil milk and cook oats for 3 minutes. Let it cool a bit. Add this to whipped cream mix.
Add salt. Roast the nuts dry in a separate pan. Chop them. Fold in the dry roasted nuts. if required then add the sugar/honey.
Then pour in desired bowls/tins or kulfi molds. Garnish with some more chopped dry fruits. Cover it tight with lid and freeze for 6-8 hours or overnight…
Enjoy just like that or serve this with falooda.
Notes :
1) For extra flavor, you could add a few drops of rose water or kevada water also.
2) I haven't used cardamom powder & saffron but if you wish you can add this into milk.
If you love my recipes, do share it with your friends and family. Also, like us on facebook, Instagram. Pin us on Pinterest, we would love to hear from you do leave your comments below.
You can also send me your pictures of the recipe if you try and I would love to feature you on my Social Media Pages. Sharing your feedback always makes me happy and motivated me to create more such content.
Happy cooking.
Pin it for later