Being lady of the house, we have to look after small small things happening in and around the house. And to manage kitchen well is biggest task. Many times there is some extra chapati lying in the casserole or dal lying in the fridge shouting out loud, take me over and make something interesting out of it.
So today i though to share a very interesting & easy chocolate mithai from Leftover Chapatis. Few ingredients into it which are easily available at home and Voila….. delectable chocolate mithai is ready. I am sure your family would love to have a piece of it without even knowing that it is made from Leftover Chapatis.
Preparation time 10 minutes
Cooking time 15 minutes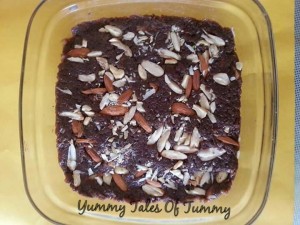 Fudgy Chewy Chocolate mithai from Leftover rotis/chapatis/Bhakri
Rotis/Chapatis crushed in mixer 1 cup
Milk 2 cups (double the amount of crushed chapatis)
Sugar 1/2 cup ( less or more according to ur taste)
2 tsp pure ghee
Dessicated coconut 4 tsp
Drinking Choclate powder 3 tsp
Cocoa Powder 1tsp
Khoya/feeka mawa 50 gms
Slivered Kaju badam pista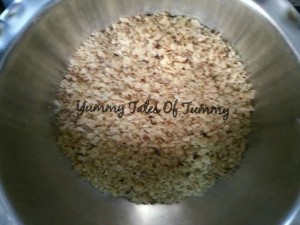 Method:
In a heavy bottom pan/kadai put ghee. Now add chapati chura (grind it in mixer). Bhuno it nicely till moisture from chapatis evoparates.
After bhunoing nicely add Milk & Suagr. Add chopped dry fruits.
Now add drinking chocolate, chocolate powder, dessicated coconut. Saute it for few minutes.
Now add grated feeka mawa/khoya. Keep stirring it nicely on slow flame till i mixture becomes thick & lumpy.
Grease a mould or flat glass bowl. Transfer this mixture into mould. Spread silvered kaju badam over it. Pat it & press with the back of spoon.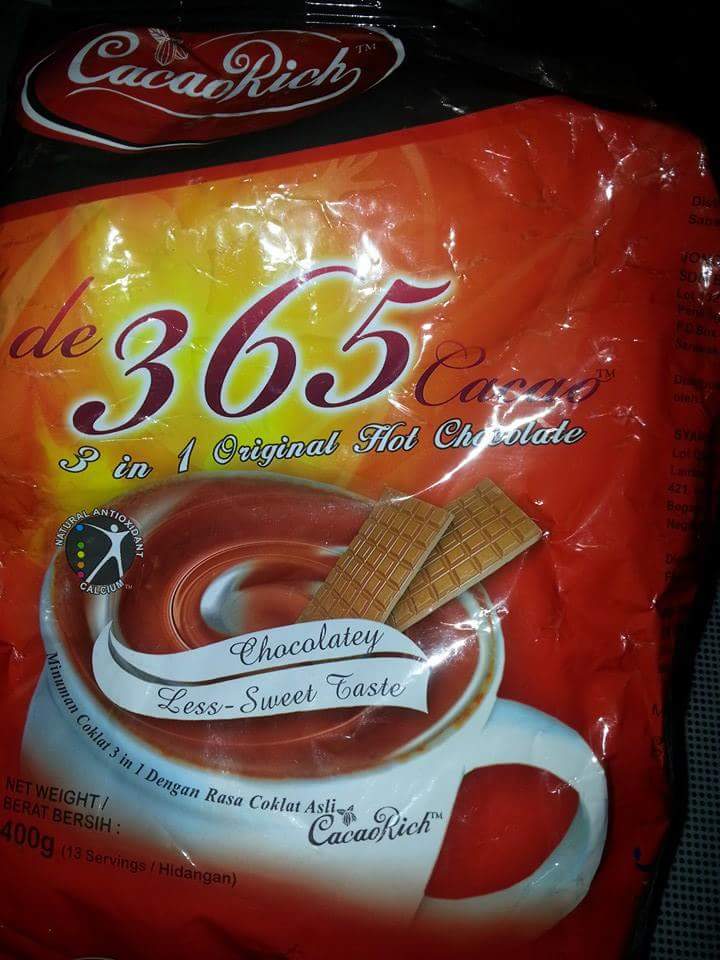 Let it come to room temperature. It will become little hard in texture.
When cool cut it into desired shape.
Enjoy fudgy chewy chocolaty mithai.