GREEN TEA & ACHAARI PANEER TIKKA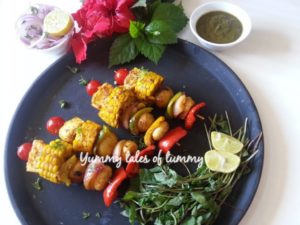 Are you looking for a more creative way to enjoy the benefits of green tea than a standard cup of herbal tea? As we all know Green tea is very good for health, so why not incorporate it in our daily cooking to maximize it's benefits. Sounds interesting na 🤗
This recipe of mine incorporate the plant into treats that complement its unique natural flavor with complementary tastes and textures.
While the green tea drink has been enjoyed for centuries, even today, scientists continue to uncover new and exciting benefits of the beverage. Enjoying one or more cups of green tea per day could help you unlock some of these benefits.
You don't have to limit your green tea consumption to a beverage, and these mouthwatering tikkas make it easy to add more of the herb and its beneficial phytonutrients to your diet.
Tea can really be used in so many ways in our everyday meals. You can use cups of brewed tea as a broth for soups or as poaching liquid, or you can infuse tea leaves directly into things like the milk for panna cotta or ice cream.
I have set Curds/Dahi by brewing jasmine green tea in milk.This dahi/ curd I have used for marination of paneer & Vegetables.
Ingredients:
for Paneer and vegetables Tikka
Paneer/Cottage cheese 250 gms
Red & yellow bellpapers 1 each
Green Capsicum 1
Cherry tomatoes few
Baby Potatoes boiled 8
Whole of Sweet corn cut into 3 pieces & boiled/steamed with salt
Mushrooms 8
1 big onion
FOR 1ST MARINADE:
Mustard Oil 2 spoons
Carom seeds/Ajwain 1/2 tsp
Gram flour /Besan 1 tsp
FOR 2ND MARINADE :
Greentea infused curds 1 bowl (brew green tea, strain it and add as starter/jaman to milk to set curds/dahi)
Lemon juice 2 tsp
Fennel/Saunf powder 1 tsp
Coriander/Dhania powder 1 tsp
Chaat masala 1 tsp
Garam masala a pinch
Kashmiri Red chilli powder 2tsp
Turmeric/Haldi 1 tsp
Tandoori masala powder 2 tsp.
Ginger garlic chilli paste 2tsp
Few mango pickle pieces crushed/pounded
Pickle Oil 1 tsp
Salt to taste                                                    Wooden skewers few – soak in water for 10 minutes so that while making tikka it will not catch fire.
Method
For the 1st Marinade : In a pan put mustard oil. After it comes to smoking point, add carom seeds/ajwain. Add gram flour/ besan. Saute till nice aroma comes out. It should be of liquid consistency.
Pour this on paneer and vegetables.
Keep aside for atleast 15 minutes.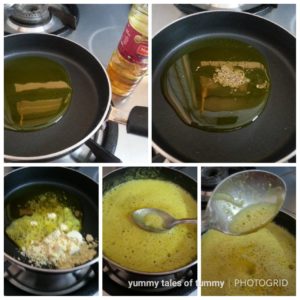 Second marinade:
Cut paneer & Vegetables into big dices. Marinate it using above mentioned 2nd marinade ingredients with curds.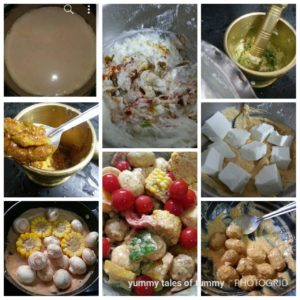 TIP:
Marinate paneer & other vegetables separate, otherwise cottage cheese/paneer will break, if mixed & marinated with other vegetables.
Cover & keep in fridge for about 2 hrs in 2 different bowls.
Now pin all veges and paneer pieces on skewers.
Cook paneer and vegetables on grill pan or tava/griddle by adding little oil time to time.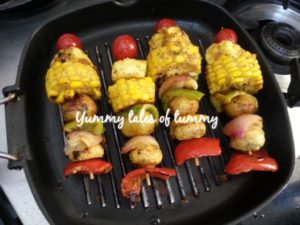 Keep rotating sides by adjusting flame from medium to high.
Paneer doesn't take long to cook. Keep veges crunchier too by roasting them for a while only.
Take out from grill pan & now hold skewers directly on high flame for few seconds by rotating it to give it a smokey effect.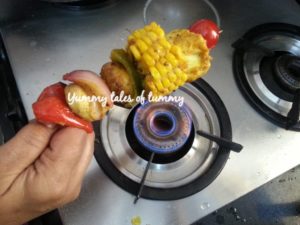 Sprinkle some chaat masala over it.
Serve hot with green chutney, lemon wedges and lachha pyaz.
Enjoy…..