GAJAR HALWA MOUSSE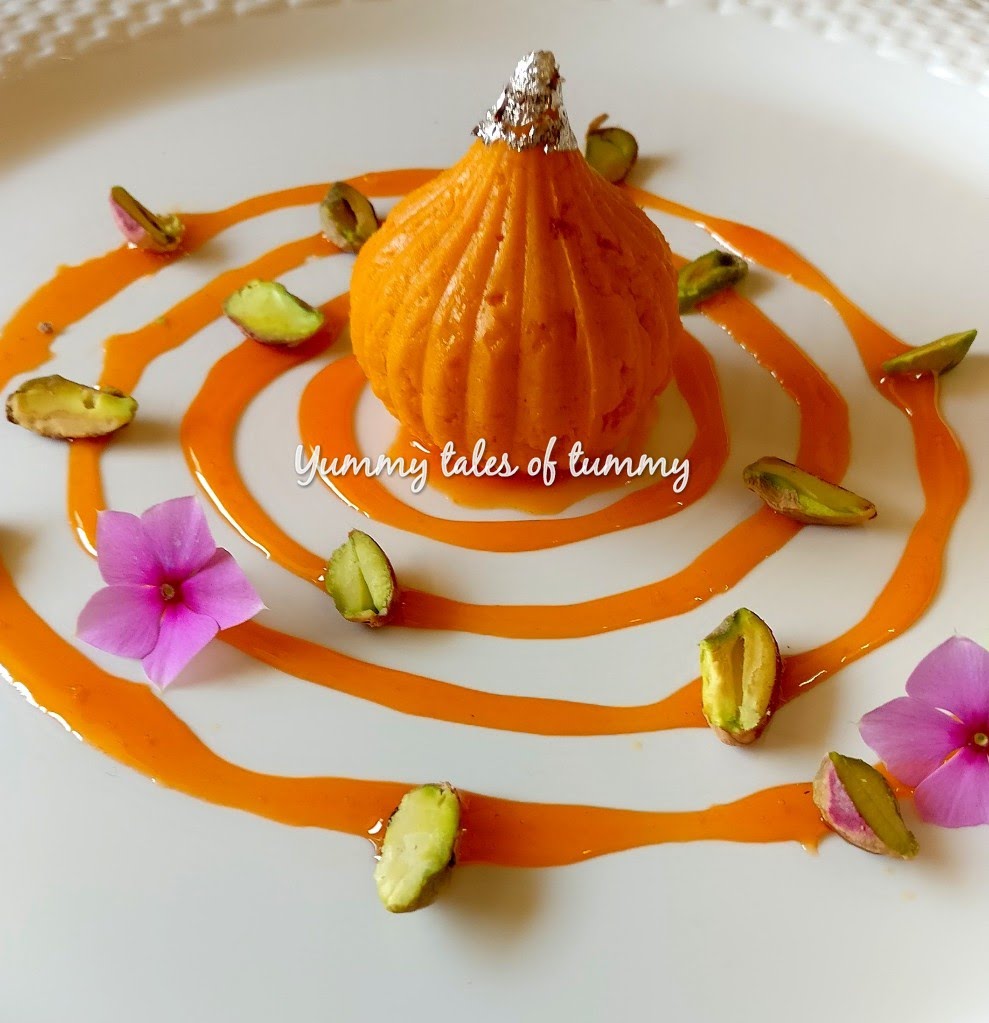 As winter season has come to an end, and my love for gajar halwa refuses to let it go. For making gajar halwa, regular red and long carrots have almost vanished from vegetable market. So thought to make it with beautiful orange carrots and that too with a twist. My family too relishes gajar halwa and halwa served this way, they all were surprised and happy to dig in this little beauty.
Change of season calls for something soothing and chilled. So made fusion dessert out of it. One last time to make gajar halwa till the next winter season arrives. Enjoy chilled gajar halwa mousse in modak shape with orange reduction garnished with pistachios.
Preparation time : 20 minutes
Cooking time  :  10 minutes
Serves : 2
Ingredients to make Gajar Halwa Mousse
Orange carrots 125 grams
Ghee 2 tsp
Sugar 1 tbsp or more
Saffron strands few
Cardamom powder a pinch
Salt a pinch
Cashew nuts 4
Whipped cream 35 g
Gelatine 4g
Juice of 1 orange
Icing sugar 2 tsp
Pistachios handful                                      silver vark to decorate
 Method
Soak saffron in 1 teaspoon of milk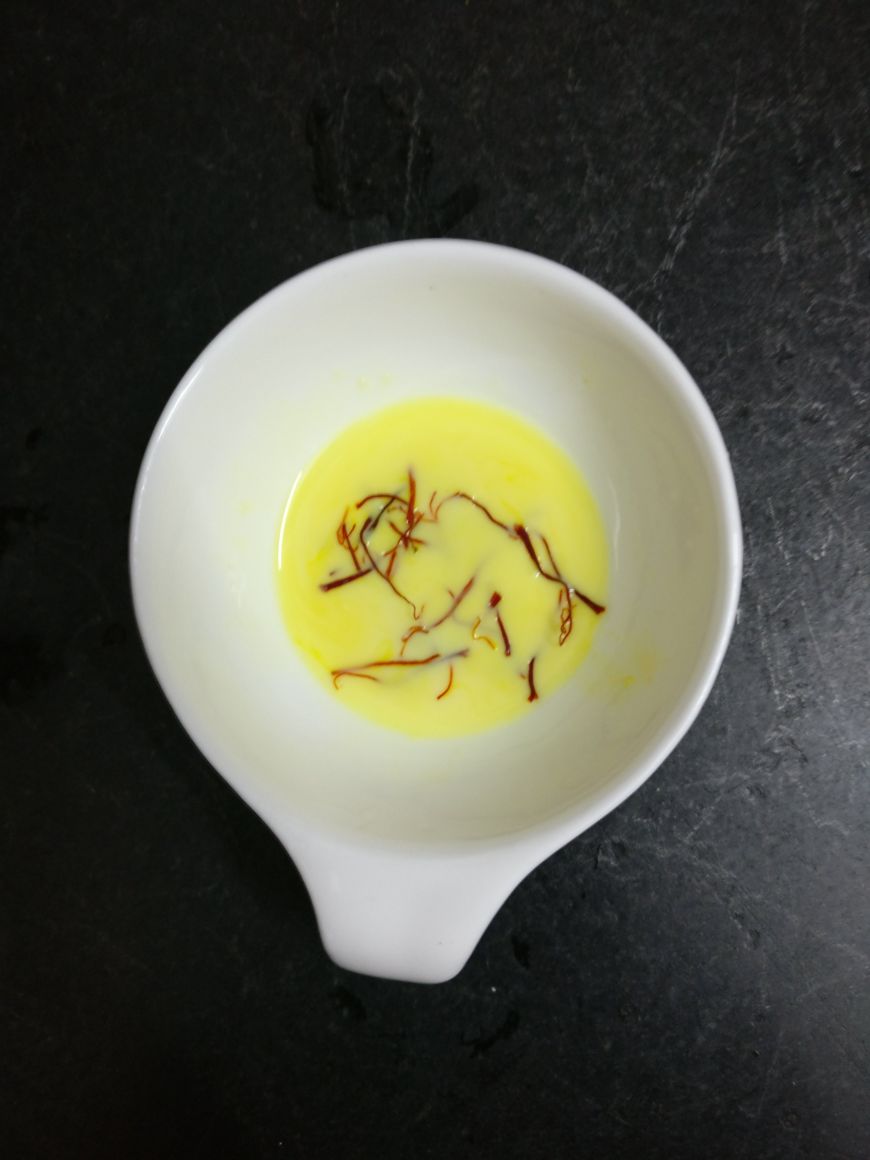 Put some water in the gelatin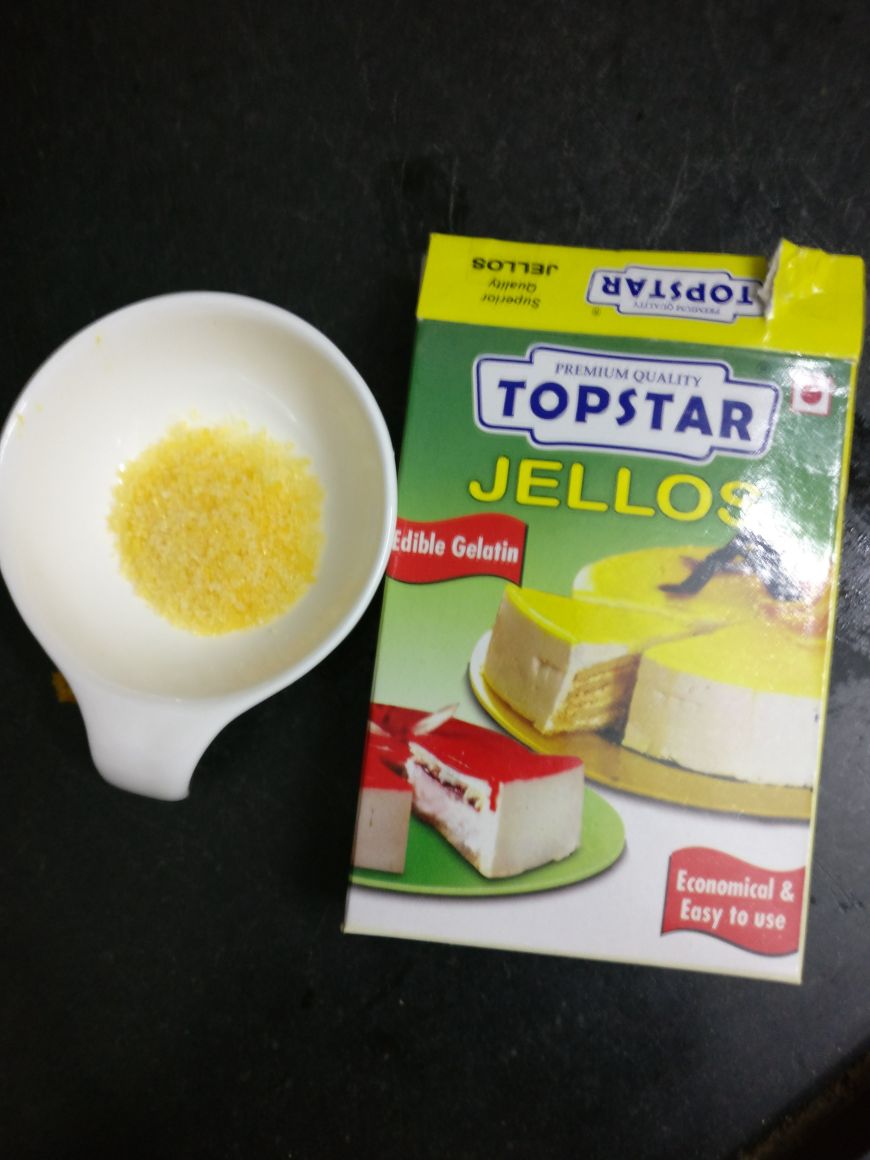 Peel and wash the carrots and cut into small pieces. Add some water to the pressure cooker and simmer the carrot pieces upto 2 whistles. Now take out the pieces of boiled carrots, grind them without water, to a fine, smooth paste.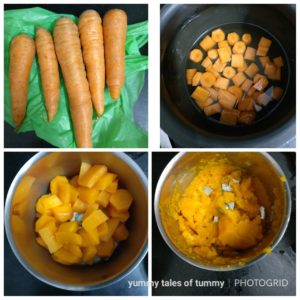 Now heat the ghee in a pan. Add pureed Carrots and saute for some time. Add sugar to it and saute it. Add cashews powder and saute it. Add cardamom powder. Add salt to taste and saute it
Add the soaked saffron and remove from flame. After some time remove it on the plate and cool it down. Your gajar halwa is ready.
Now whip up heavy cream till soft peaks achieved.
Place the soaked gelatin for 5 seconds in microwave on high. Make sure it is lump free. Add gelatin to whipped cream.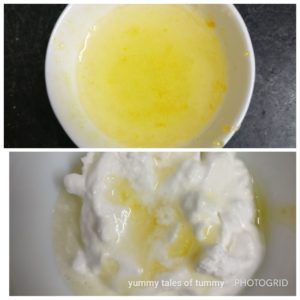 Mix this whipped cream -gelatin mixture into gajar halwa with light hands.
Now fill this mixture in the modak mould or whichever shape you like,and refrigerate it for  few hours in the fridge.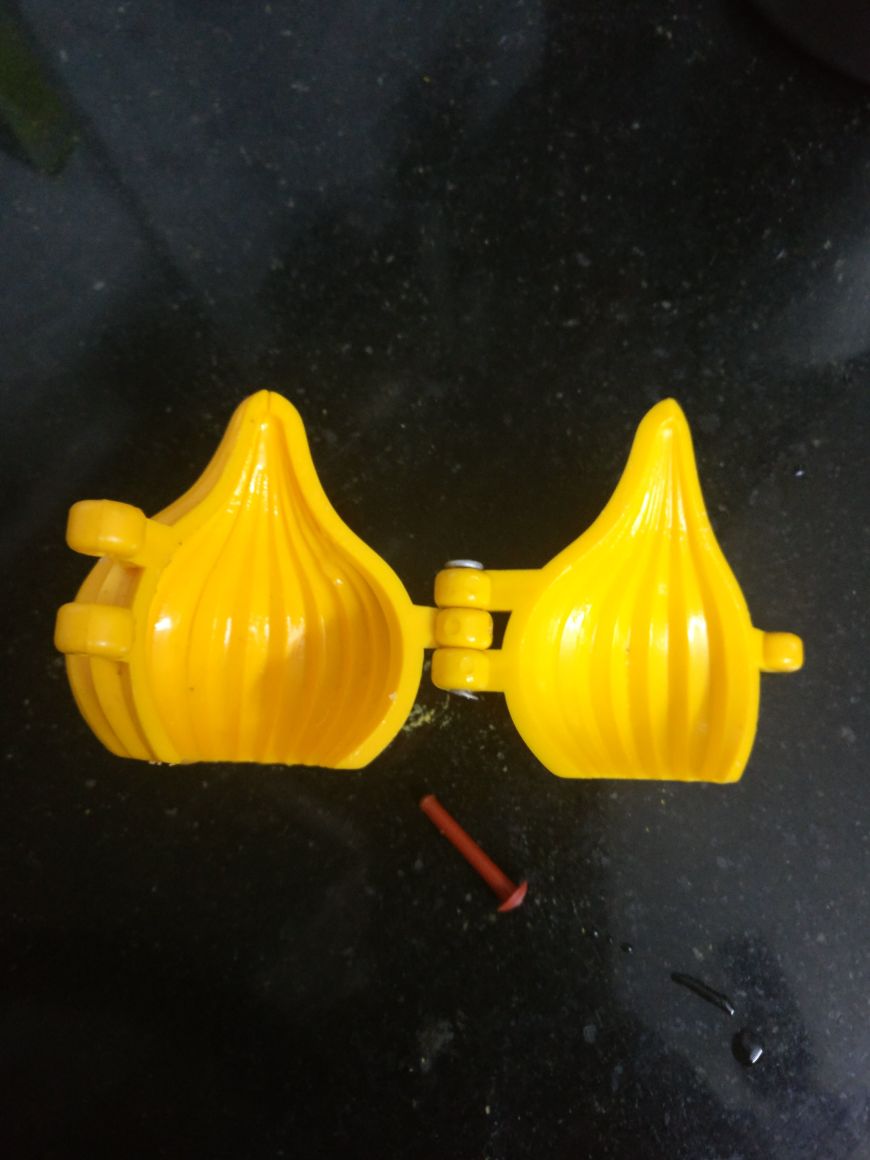 For Orange reduction :
Extract fresh orange juice and transfer it in a pan to boil and thicken. Add 2 tsp icing sugar to it
Put off the flame when orange juice turns slightly thicker. Cool it and fill it in a bottle. Orange juice reduction is ready.
Make a desired shale with a  orange juice reduction on a white plate.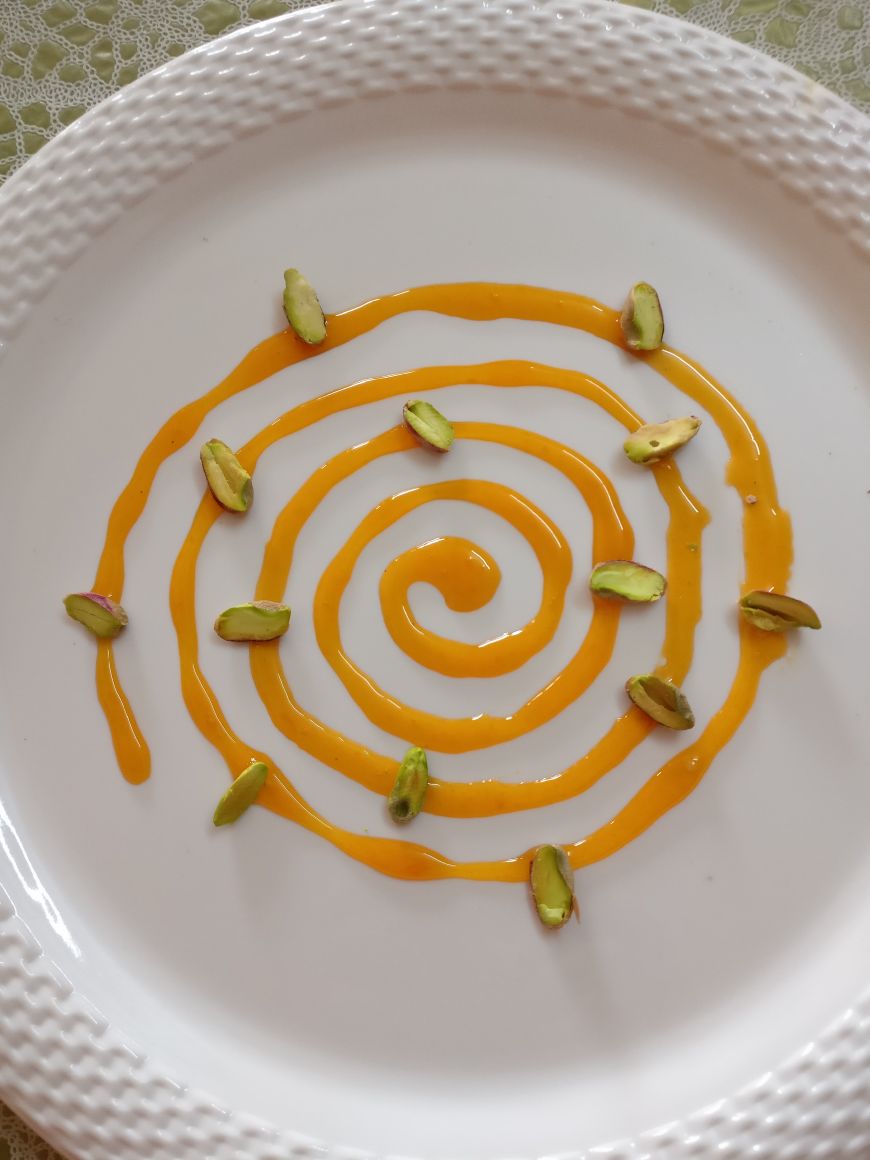 Remove the Mousse from the mould and decorate it with pistachios. Serve chilled.