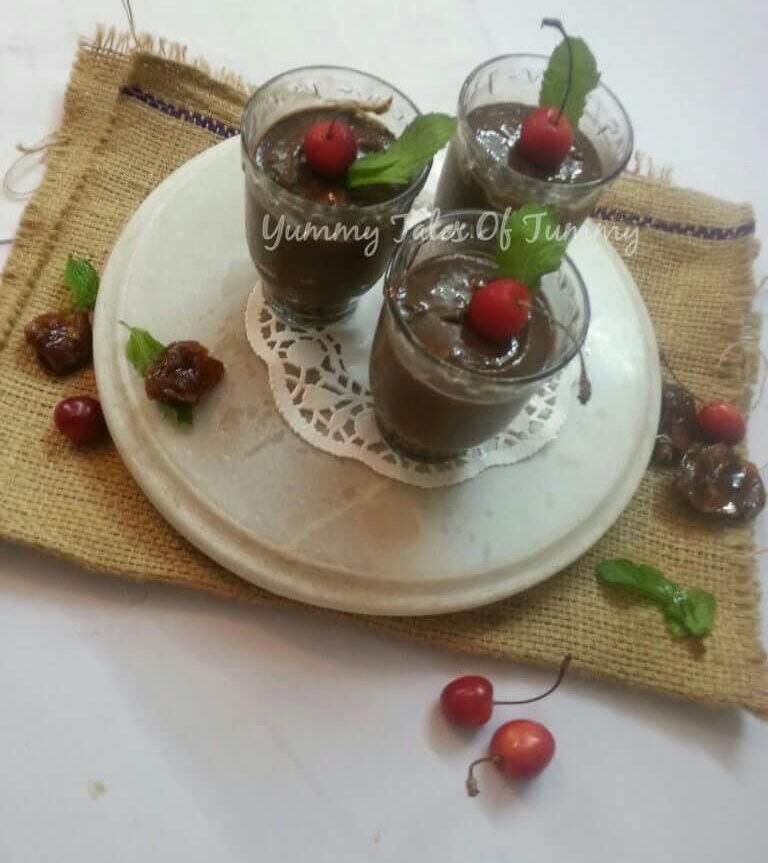 Chia Chocolate Pudding
Simple, 6 ingredient  chia seed pudding that's naturally sweetened and so thick and creamy. Simple, loaded with nutrients and perfect for breakfast, a snack or dessert!
Plattershare Belly Nirvana programme in association with  GoIndiaOrganic selected few members to create receipes using  their premium quality products. I was more than happy to receive Raw Chia seeds. Generally i use them in making summer coolers. But this time i decided to go with chia Chocolate Pudding.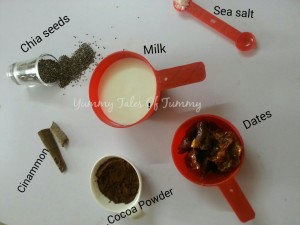 Prep time:15 mins
Cooking time : 10 minutes
Freezing time: 4 hours
Serves 4
Ingredients
2 cups milk
1/3 cup chia seeds
1/4 cup unsweetened cocoa powder
9-10 dates, pitted
1/2 tsp ground cinnamon (optional)
1/4 tsp sea salt
1/2 tsp vanilla extract
Method :
Add all ingredients in a mixer jar except  dates.
Blend until completely smooth and creamy, scraping down sides as needed.
Cook dates in water and 2 spoons of milk, til they get softened. Add dates in the last in tge mixer and blend once again.
Transfer this mixture into serving glasses and keep in the fridge for around 4-5 hours or overnight.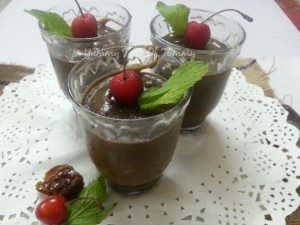 Serve chilled with desired toppings, such as fruit and whipped cream.
Recipe adaptation from Mimimalist Baker.