Hello.....
Today I am sharing the receipe of Cheesy Discs, the best ever combination of bread, vegetables & cheese. Crisp & mouthwatering, very easy to make, best ever snack/starter/appetizer. Yummmmy is the word😃
You can add vegetables of your choice too. I have uses cabbage, carrots, french beans, mushrooms and american corn.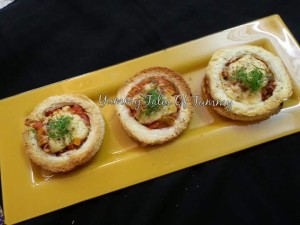 Preparation  time  :  20  minutes
Cooking time :  10 minutes
Cheesy Discs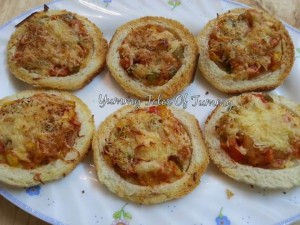 white/brown bread slices
2 medium onions, finely chopped
1 red bell pepper, finely chopped
1 green bell pepper, finely chopped
1 red bell pepper chopped finely
cabbage, finely chopped
1 pack of mushrooms, sliced
Half cup sweet corn kernels, boiled
2 carrots thinly sliced
French beans thinly sliced 8-10
Salt & pepper, oregano and chili flakes
Grated processed cheese +Mozrella cheese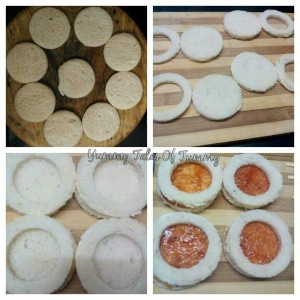 – Take a katori, place it on bread and cut circles.
– For inner circle, use a small katori.
– Sauté all the veggies in little oil with some salt and black pepper. Let it cool for few minutes.
– Now add grated cheese in the veggie mixture, mix well and keep aside.
– Apply Amul garlic herb butter and ketchup on the circles.
– Sandwich both the discs.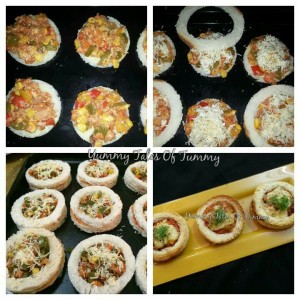 – Add filling in the circles and top with grated cheese, herbs/seasonings.
– Brush little butter on the upper edge of the disc.
– Place the pan on center rack and bake at 180º C for 8-10 minutes or more, till the golden brown colour appears on the bread discs.