Butter Mochi Cake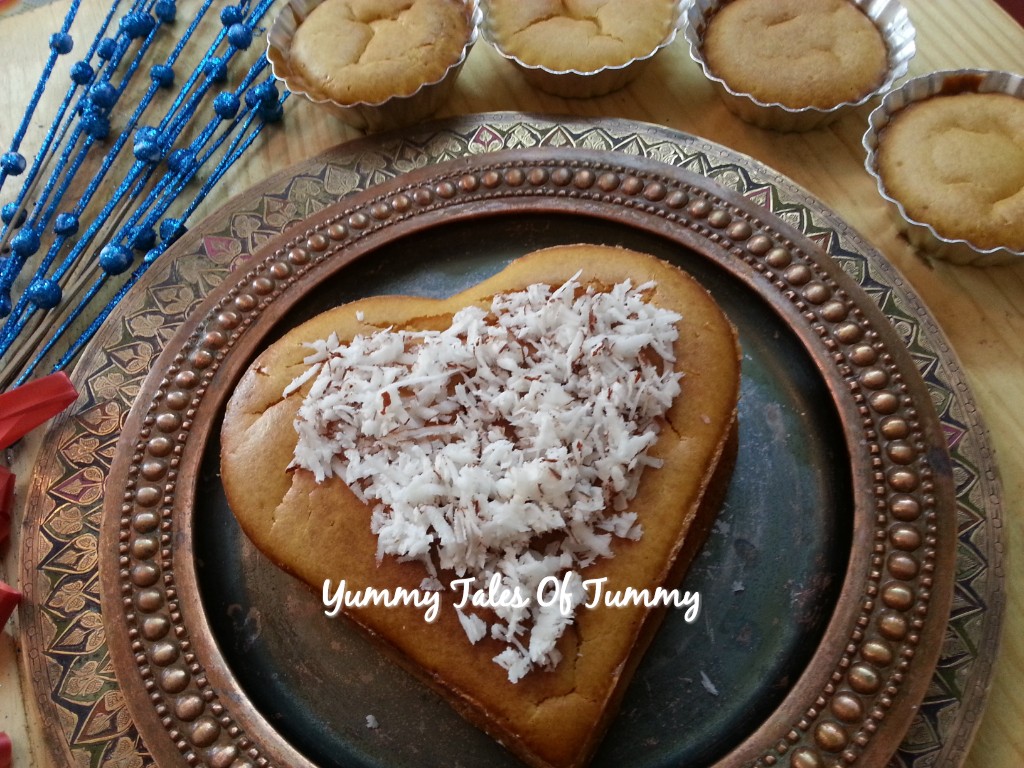 This recipe for butter mochi cake is an easy, Japanese style treat made with butter and coconut milk in a rice flour base. It's a great dessert for any party. 
What is Butter Mochi :
Butter Mochi Cake is very popular in the Hawaiian Islands as many Japanese are settled there. This is a basic recipe for Mochi Cake. The cake can be made in various flavors of your choice.
This style of cake is a westernized version of the traditional mochi, for it incorporates butter, milk, eggs, and vanilla and is baked.
The cake, when baked, has a glutinous texture as it is soft, squishy, and chewy with a mild buttery taste.
Is it difficult to make :
This recipe is ridiculously easy. You barely even have to measure anything, because you just mix  butter, a box of glutinous rice flour, a can of condensed milk, a can of coconut milk, and some eggs.
ALL you have to do is mix, pour, bake, and cut. SO easy and the result is so delicious!
And you could mix it all  even with a rubber spatula, no KitchenAid required.  For a dessert that's so easy to make. It turned out spongy but not airy, chewy but not gummy. It had a crackly golden crust on top, while the cake underneath was smooth and springy.
What if Mochi flour is not available/what is the substitute ?
You can use homemade rice flour or ready rice flour if Mochi flour is not available. Though the results after baking may vary and beacuse of glutinous substance present in the Mochiko flour it turns out squishy and chewy.
Both Rice Flour and Glutinous Rice Flours are neutral tasting before and after cooking. Even though Glutinous Rice Flour is often called Sweet Rice Flour, it is not sweet at all.
Rice Flour and Glutinous Rice Flour are made from white rice, and so, are white in color. Both are finely milled flours with a powdery texture.
Toppings :
Some people don't like to add shredded coconut on the top of their butter mochi, but I like mine this way. As I have earlier mentioned in my posts that I like all things with Coconut.
Even if you aren't a baker, you can definitely make this, so please give it a try!
You may like to try these cakes :
Prep Time 10 minutes
Cook Time 1 hour
Total Time 1 hour 10 minutes
Servings  10 people
INGREDIENT

S
4 cups rice flour ( I have used readymade flour)
2 cups sugar
1/2 cup melted, cooled unsalted butter
4 eggs
2 tsp baking powder
350 ml coconut milk
350 gms condensed milk (I have used home made)
1 tsp vanilla essence
4 tsp grated coconut
STEPS
Cream butter and sugar in a bowl with a hand blender or spatula.
Add eggs one by one. Add rice flour little by little.
Add baking powder to it. Blend well.
Add condensed milk. Add coconut milk.
Blend every thing well.
Transfer this mixture into baking tin.
Preheat the oven at 180 degrees for 10 minutes.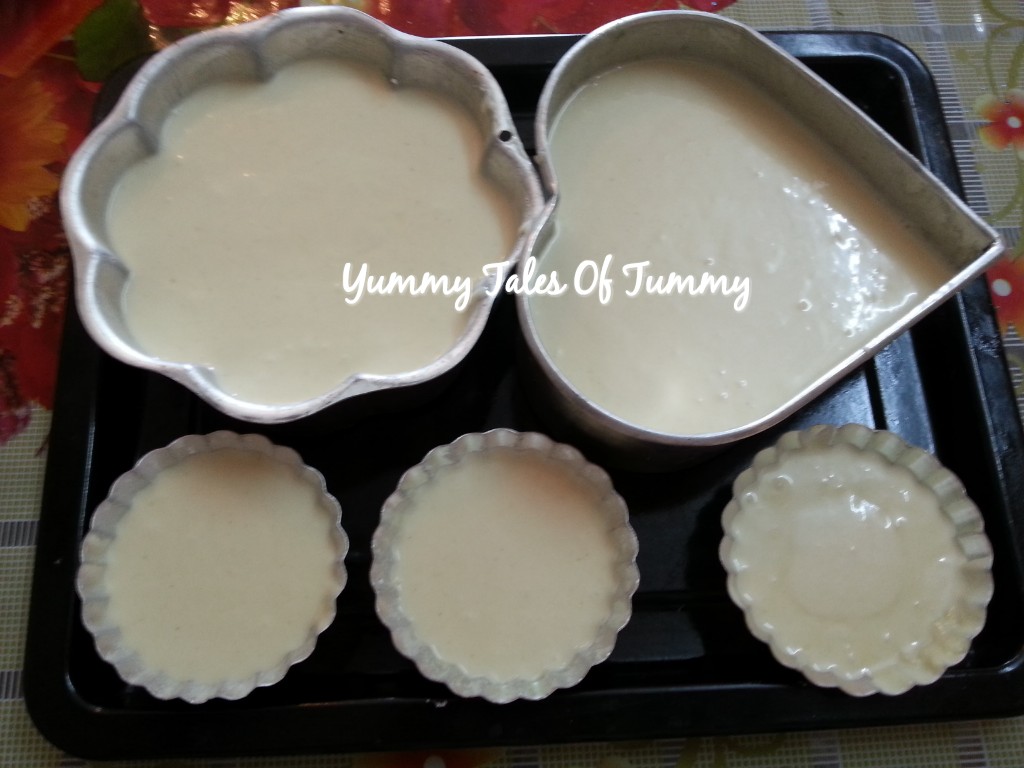 Bake the cake at 175 degrees for an hour until the top of the cake is golden and just browned around the edges.
Eat it when it is still warm, or let it cool to room temperature.
Top it up with grated coconut.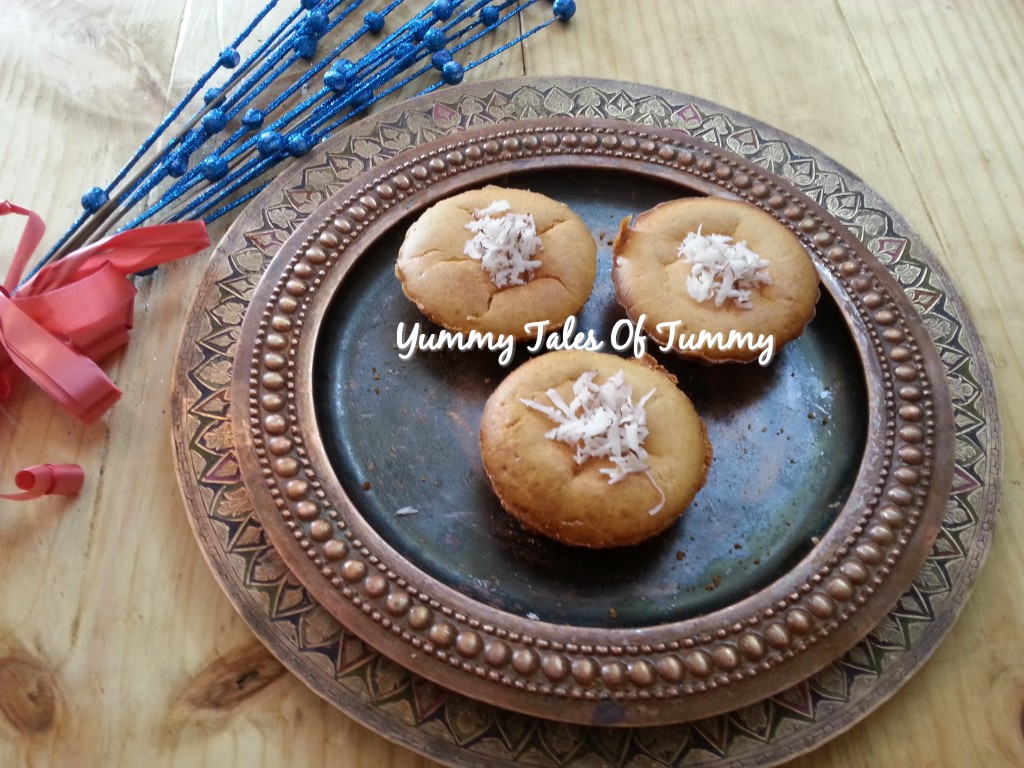 Cut into pieces and enjoy.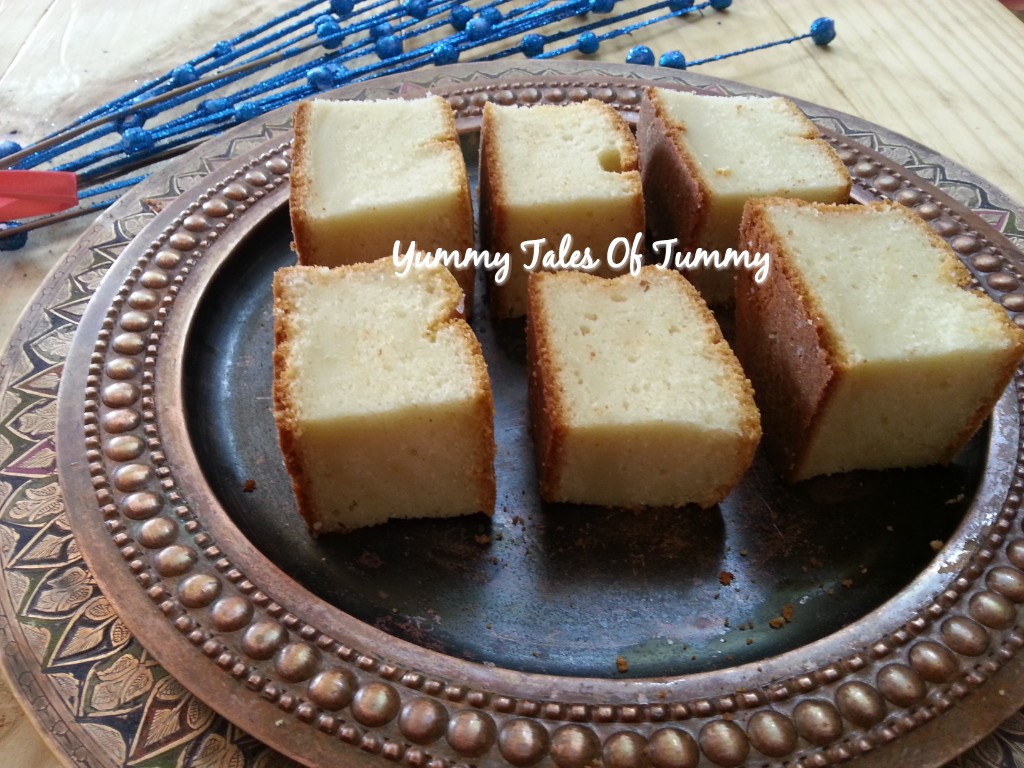 Thank you for stopping by my blog, I hope you liked the recipe. Please do share your valuable feedbacks, I love to hear from you all.
DID YOU TRY THIS RECIPE ? Don't forget to give a ★ rating. Just click on the stars in the Recipe below to rate!!
If you love the recipes, do share it with your friends and family. Also, like us on facebook, & Instagram. PIn us on Pinterest, we would love to hear from you do leave your comments below.
Happy cooking!
Pin it for later :

Butter Mochi cake
Prep time:
Cook time:
Total time:
Butter Mochi Cake is a Japanese Rice Cake made with rice flour. The texture is much different than the typical American cake. Butter Mochi Cake is very popular in the Hawaiian Islands as many Japanese settled there. This is a basic recipe for Mochi Cake. The cake can be made in various flavors.
Ingredients
4 cups rice flour
2 cups sugar
½ cup melted, cooled butter
4 eggs
2 tsp baking powder
350 ml coconut milk
350 gms condensed milk (homemade)
1 tsp vanilla essence
4 tsp grated coconut
Instructions
Cream butter and sugar in a bowl with a hand blender.
Add eggs one by one.
Add rice flour little by little.
Add baking powder to it.
Blend well.
Add condensed milk.
Add coconut milk.
Blend every thing well.
Transfer this mixture into baking tin.
Preheat the oven at 180 degrees for 10 minutes.
Bake at 175 degrees for an hour until the top of the cake is golden and just browned around the edges.
Eat it when it is still warm, or let it cool to room temperature.
Top it up with grated coconut