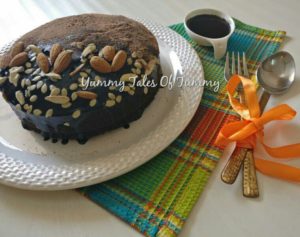 Buckwheat/ Kuttu atta , Chocolate & beetroot cake.
This is a wonderfully moist and fudgy, gluten free cake, made with buckwheat flour, chocolate and beetroot. No sugar added to this. I have used dates and honey as sweetner. Make it to believe this.
Prep Time 10 minutes
Cook Time 45 minutes
Serves 6
Ingredients
buckwheat flour/kuttu atta- 170gms
Baking powder – 2 tsp
Salt – 1/4 tsp
Cocoa powder – 25 gms
Coconut oil – 125 ml
Dark chocolate – 50 gms
Honey – 100 ml
Dates pitted and chopped – 50 gms
Eggs – 3
Vanilla essence – 2 tsp
Beetroot grated – 120 gms
For Chocolate glaze :
Cocoa powder – 15 gms
Honey – 50 ml
Coconut oil melted – 10 ml
Steps
Preheat oven to 180 degree. Grease a 7-inch round cake pan. Dust it with some cocoa powder.
In a small bowl, sift the buckwheat flour, baking powder, salt and cocoa powder together.
Combine coconut oil, honey, chopped dates and dark chocolate in a large saucepan.
Warm the mixture over very gentle heat and stir till the chocolate melts.
Turn off the heat. Add the grated beetroot.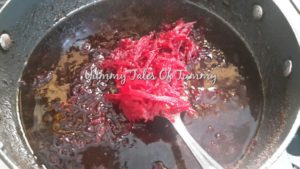 Mix well. Let the mixture cool a bit and then beat in the eggs and vanilla.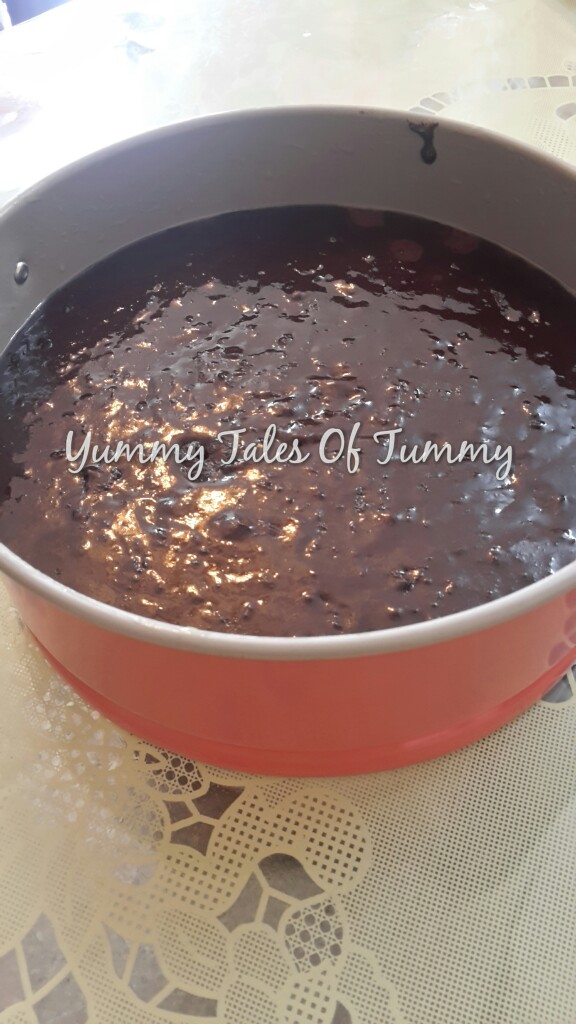 Stir in the dry ingredients, mix until you get a thick batter. Pour into the prepared pan and bake for 25-30 minutes or until a skewer comes out clean.Turn out on a cake rack to cool.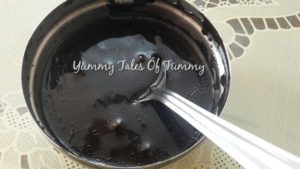 For the glaze:
Mix all three ingredients in a small bowl till thick and glossy. Taste and adjust for sweetness.
Pour over the cooled cake. Sprinkle some nuts, seeds and cocoa powder.
Enjoy your treat🙂
Recipe inspiration : Green kitchen stories.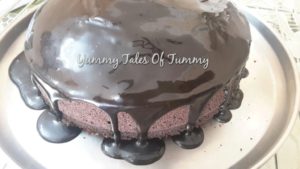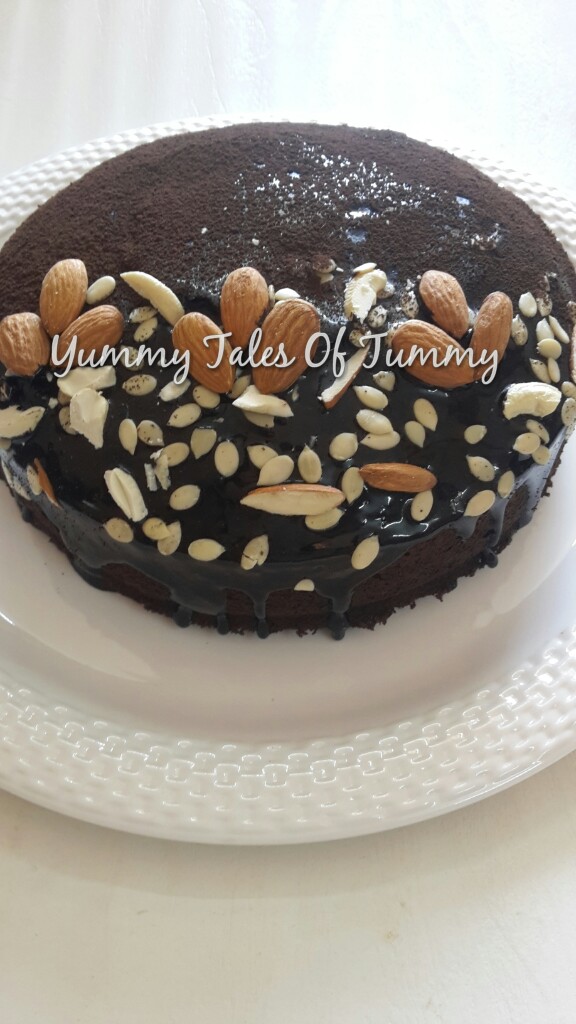 Thank you for stopping by my blog, I hope you liked the recipe. Please do share your valuable feedbacks, I love to hear from you all.
Please give a thumbs up to my Facebook Page. You can now also follow me on Pinterest and Instagram.
Happy cooking!