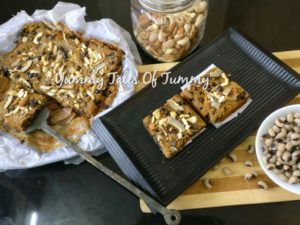 Black-eyed  beans, are among the most nourishing in the legume family. Black-eyed beans are a great pantry item. Their distinctive taste is wonderful in curries and salads too.
My family always cooked black- eyed beans in the form of curry to be eaten with flatbread/chapati. As usual children don't prefer it and they can't be forced to eat. So while searching for some interesting recipes, I chanced upon this recipe on Pinterest. And I must say this is the best way to feed dried beans to your family, as no one can say no to a sweet dish.
These Black Eyed bean Blondies are moist and fudgy, with chocolatey goodness in every bite. No one would believe they're also loaded with nutritious beans.
PREP TIME
15 mins
COOK TIME
30 mins
TOTAL TIME
45 mins
Serves: 6
INGREDIENTS
1¼ cups black eyed peas, soaked and boiled
½ cup oats
½ cup powdered oats
1 tsp baking powder
2 tsp vanilla extract
½ cup honey
2 eggs
4 tbsp unsalted, melted butter
1 tsp ground cinnamon
½ tsp ground nutmeg
¾ cup chocolate chips
½ cup slivered almonds or other nuts/seeds
¼ cup dessicated coconut and thin slices of coconut to garnish.
INSTRUCTIONS
Preheat oven to 175 degrees. Grease or line a square baking dish with parchment paper and set aside.
Blend or process black eyed peas, oats, butter, vanilla, eggs and honey in a blender or food processor until smooth.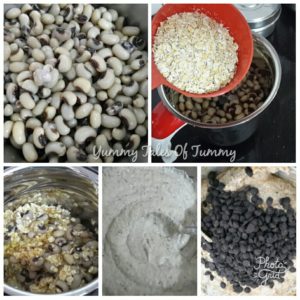 Transfer mixture into a bowl and mix in powdered oats, cinnamon, nutmeg, baking powder and salt.
Fold in chocolate chips, slivered almonds and coconut, then pour batter into baking dish.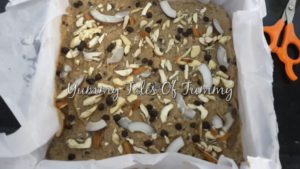 Bake for 30 minutes or until a toothpick inserted into the edges comes out clean.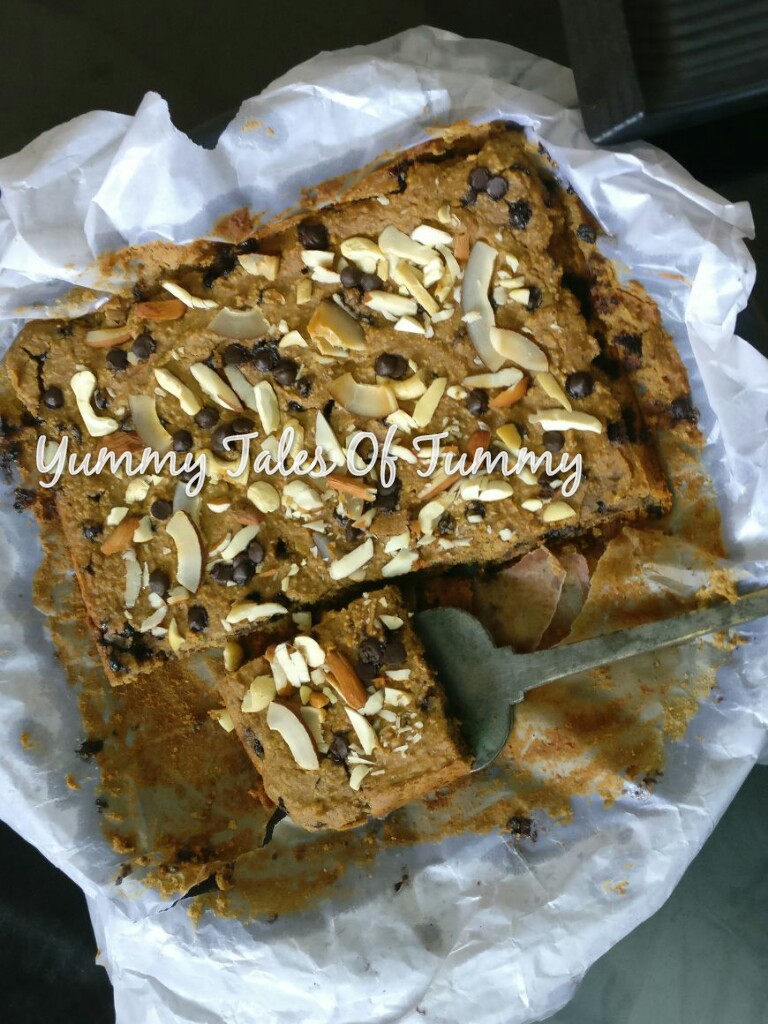 Allow to cool completely before cutting and store in the fridge.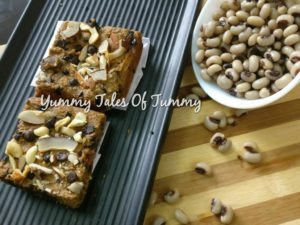 Recipe adaptation from Blog :Dairy of an ex sloth